Here's how to watch a coffin race this weekend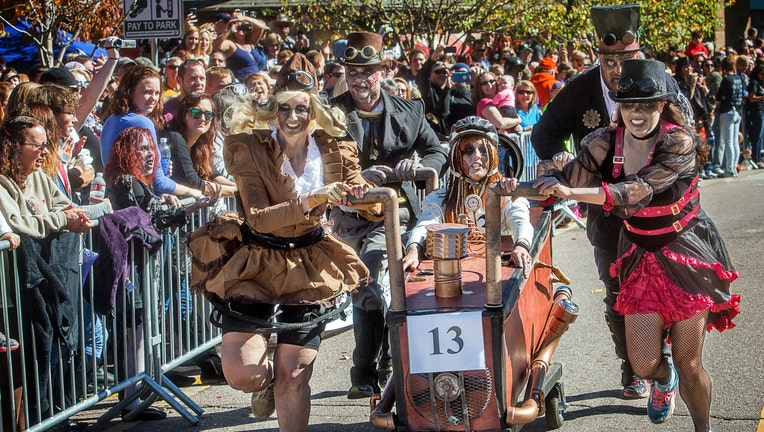 article
MANITOU SPRINGS, Colo. - What do you picture when you hear the words "coffin race"? Saturday you have a chance to see if your imagination matches the real thing.
The Emma Crawford Coffin Races and Festival in Manitou Springs, Colorado, is one of the quirkiest and most popular annual events in the Pikes Peak region. Thousands flock to the small town to see the costumes and homemade coffins race for the grand prize.
Here's how you can watch the spectacle live.
Who was Emma Crawford?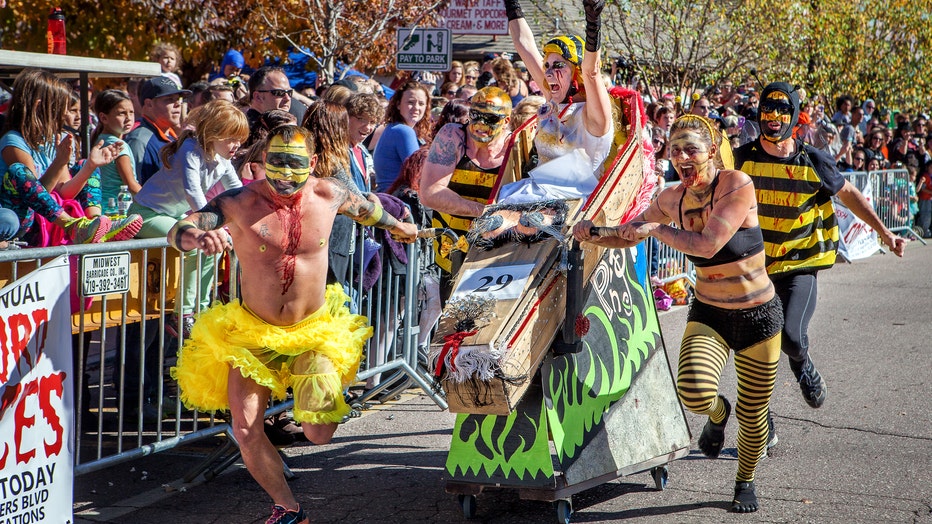 Emma Crawford Coffin Races and Festival (Manitou Springs Chamber of Commerce)
According to the Pikes Peak website, Emma Crawford moved from Massachusetts to Manitou Springs in 1889, hoping the crisp mountain air would cure her tuberculosis. She died two years later in 1891, and the love of her life fulfilled Crawford's wishes to be buried under her favorite tree on Red Mountain.
MORE: Watch: Andy Reid corn maze goes viral in Missouri
"The few who knew her here remarked her calm, unruffled mood, and though her life was such that intimates were few, she was known by nearly all as a musician of rare power and skill," The Manitou newspaper wrote in her obituary.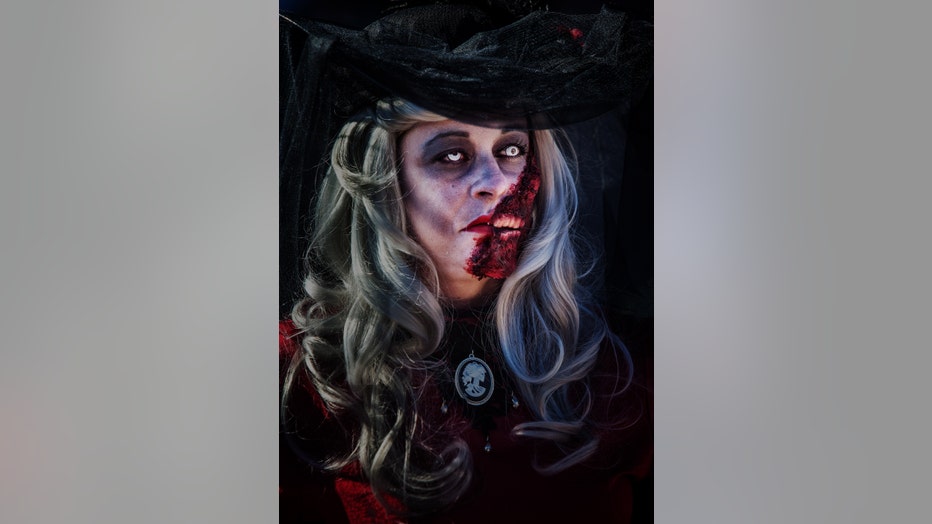 Reveler at the Emma Crawford Coffin Races and Festival (Manitou Springs Chamber of Commerce)
Legend has it that her coffin was unceremoniously unearthed to build a new saloon, with the new owners reportedly setting it aside on some loose gravel. After a heavy rain, her coffin washed down the hillside and right into Manitou Springs – or so they say. The coffin was found by children, and Crawford was later buried again on firmer ground.
READ MORE: How to stop squirrels and other animals from eating your pumpkins
Manitou Springs holds the annual coffin races around Halloween in honor of the extraordinary tale.
How to watch the 2023 Emma Crawford Coffin Races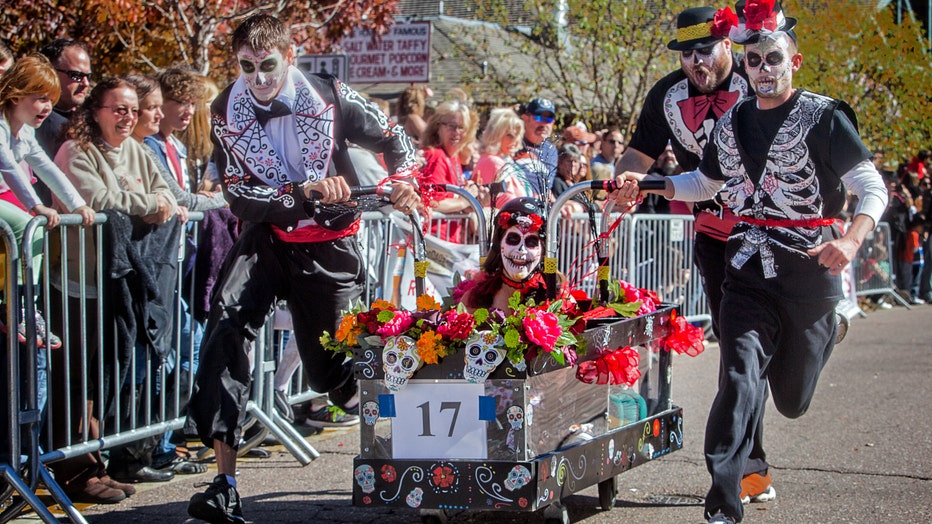 Annual Emma Crawford coffin race (Manitou Springs Chamber of Commerce)
This year's coffin races will start immediately after the big parade at 12 p.m. Mountain time (2 p.m. ET), according to the Manitou Springs Chamber of Commerce. There's a livestream link on their website.