4 ways to ring in the Lunar New Year in Austin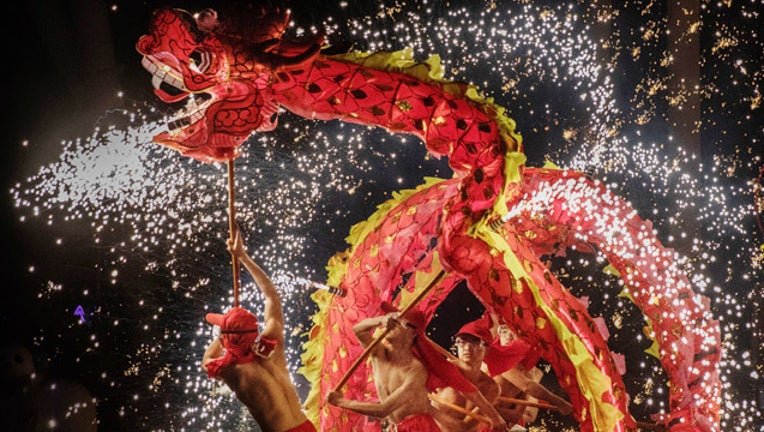 article
%INLINE%Lunar New Year is Friday, Feb. 16. Check out these Austin area events celebrating the Year of the Dog.
FEBRUARY 16
Enjoy kid-friendly lunar new year crafts and stories
The Asian American Resource Center hosts "Lunar New Year Little Seedlings Storytime" with stories about the Lunar New Year and East and South Asian inspired crafts. 8401 Cameron Road, Austin. 10 a.m.-noon. Free. www.austintexas.gov/aarc
FEBRUARY 18
Celebrate Vietnamese Lunar New Year
Guests can see Dragon Dancing, a fashion show, martial arts and more at The Vietnamese American Community of Austin Texas's Lunar New Year celebration held at Kipp Austin Public School's North Austin Campus. 8004 Cameron Road, Austin. 10 a.m.-6 p.m. $5. www.vacat.org
Ring in the Year of the Dog at a Buddhist Temple
Celebrations at Xiang Yun Temple at 6720 N. Loop 360, Austin, begin with a chanting service followed by a vegetarian food fair and dance and martial arts performances. Culture booths will exhibit Chinese Tea Ceremonies, calligraphy, Buddhist texts, face paint and games. 10:30 a.m.-2:30 p.m. Free. www.ibps-austin.org
FEBRUARY 25
Take part in Lunar New Year Activities at Austin's Chinatown Center
The Chinatown Center on North Lamar Boulevard hosts an all day Lunar New Year celebration complete with food trucks, firecrackers, dragon dancing and dogs performing tricks. Mayor Adler will be in attendance as a special guest for the firecracker lighting. 10901 N. Lamar Blvd., Austin. 10 a.m.-6 p.m. Free admission. www.chinatownaustin.com
-
From FOX 7's reporting partner Community Impact.