5-year-old twins found dead in Sanford home after mom jumps off bridge over Lake Jesup, deputies say
SANFORD, Fla. - Editor's note: If you or someone you know is thinking of self-harm, resources are available. Call 988 to reach the 988 Suicide & Crisis Lifeline.
Two 5-year-old twins were found dead inside a Sanford home early Friday morning after their mother apparently jumped to her death from the SR-417 bridge into Lake Jesup, according to the Seminole County Sheriff's Office.
Deputies responded to the SR-417 bridge early Friday morning after another motorist reported seeing a woman parking on the side of the bridge, get out of her vehicle, and then jump into the lake, Sheriff Dennis Lemma told reporters during a news conference. You can watch that news conference in the player above.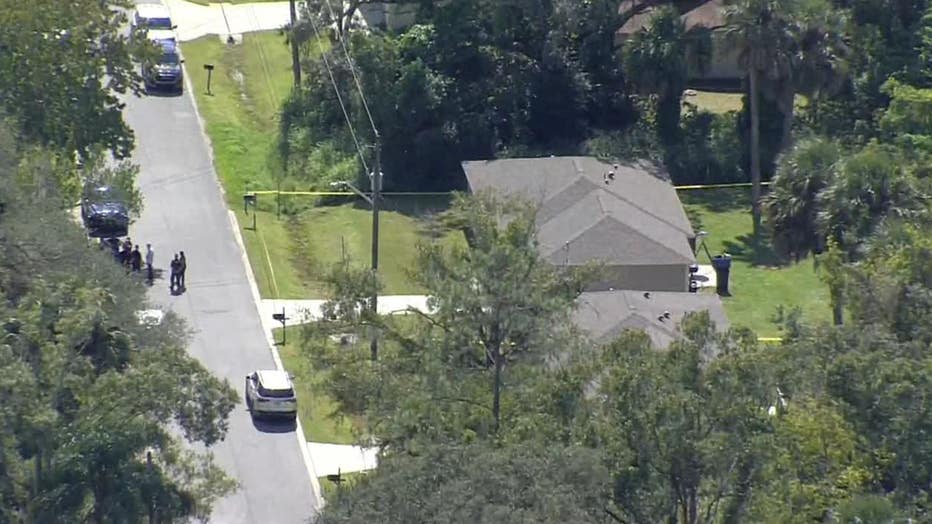 Officials were able to recover the woman's body. She was identified as 31-year-old Catorreia Hutto.
Her 5-year-old twins – Ahmed and Ava Jackson – who suffered from a disability – were reportedly found dead during a well-being check at her home, which was built under Habitat for Humanity. 
When deputies arrived at the home, they found the two children in bed, who appeared to be sleeping, before later discovering them deceased.
"Mom jumps off the bridge, commits obviously what's now a suicide, and it looks to be a homicide that is contained in this house," Lemma said.
"Just wish someone could've known, you know?" said Eddie Gray, a neighbor. "Maybe would've been able to step in. You see them passing, you just wave and say hello, and you go on. Maybe if she had someone else to talk to, could've made a difference."
An official said it appeared the family was struggling financially due to the little food found at the home.
"I am absolutely heartbroken, absolutely devastated," said another neighbor, Latoshia Reynolds. "As the mother of a 15-year-old, it is really hard. For her to be that distraught, apparently she had no one she felt she could reach out to, it's just really devastating and shows the state of the world that we're in right now."
Authorities said there were no obvious signs of trauma to the kids. Lemma said the woman had no prior history at the home or other locations.