6-year-old's hilarious answer on math test goes viral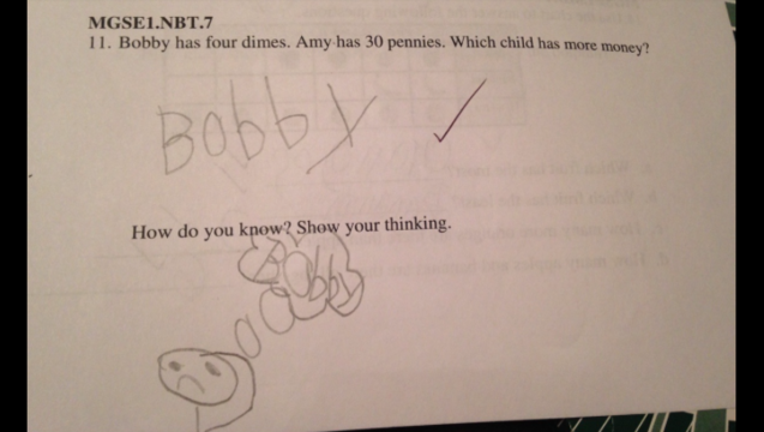 article
GEORGIA (FOX 32 News) - A 6-year-old's hilarious math test answer not only made his mom proud, but also won over millions of fans on the Internet.
Under the caption "This is why my kid is going places," the mother posted the 2-part answer on social media.
The Georgia first grader was asked the test question: "Bobby has four dimes. Amy has 30 pennies. Which child has more money?"
After answering correctly by choosing 'Bobby,' the first grader was asked: "How do you know? Show your thinking."
The student then drew a stick-man picture of himself scratching his head with a thought bubble that says 'Bobby.'
According to mom, her son "got credit" for the answer, but failed to understand why his response was so funny. Mom says she plans to hang on to the test until her son is older and can appreciate the humor.