91-year-old Oak Brook resident wins $1-million Powerball prize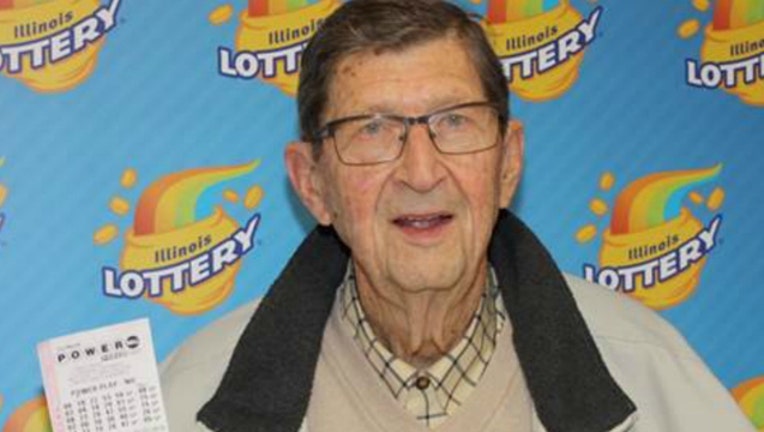 article
OAK BROOK, IL — 91-year-old Robert Schuit of Oak Brook won a $1,000,000 prize when his Powerball ticket matched five numbers – 03 - 04 - 18 - 29 - 61 – in the Wednesday, March 21, drawing.
A retiree, Schuit was a lifelong bachelor until marrying his wife nine years ago. He's been playing the Illinois Lottery since the very first draw in 1974, but he has never won big until now. "Now I have some cushion," he said regarding his win. He plans to use some of his winnings to remodel his home.
Schuit bought his $1,000,000 winning ticket at 7-Eleven, 301 N. Cass Ave., in Westmont. The retailer received a bonus of $10,000, one percent of the prize amount, for selling the winning ticket.