92-year-old woman breaks 400 meters track record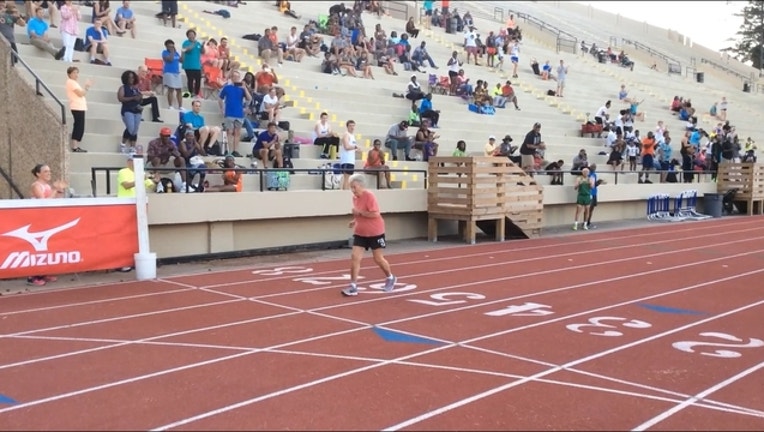 article
ATLANTA - A 92-year-old woman broke the American record for the 400 meters Grand Prix event in the 90+ division, according to the Atlanta Track Club.
Betty Lindberg set the record with a time of 3:05.01 at the Emory University track during the All Comers Track and Field Meet on Tuesday. The record is pending ratification by the USATF.
"I'm very pleased with what I did," Lindberg told the Atlanta Track Club. "I sort of heard people yelling, but I was concentrating so hard to keep going those last 100 meters."
Lindberg is a veteran when it comes to breaking track records. Just last year, she broke the 800 meters world and national record for her age group with a time of 6:57.56.
"It was a lot more pressure this year," Lindberg said to the Atlanta Track Club. "This year I knew what the record was. It seemed everyone knew what the record was. My daughter, my son and my son-in-law were there. My personal trainer showed up. And you guys at the Club knew, too. So there was a little bit of pressure."
If you would like to know more about the Atlanta Track Club and their events, check out their website here: atlantatrackclub.org