A smoother buzz? Caffeinated peanut butter is now here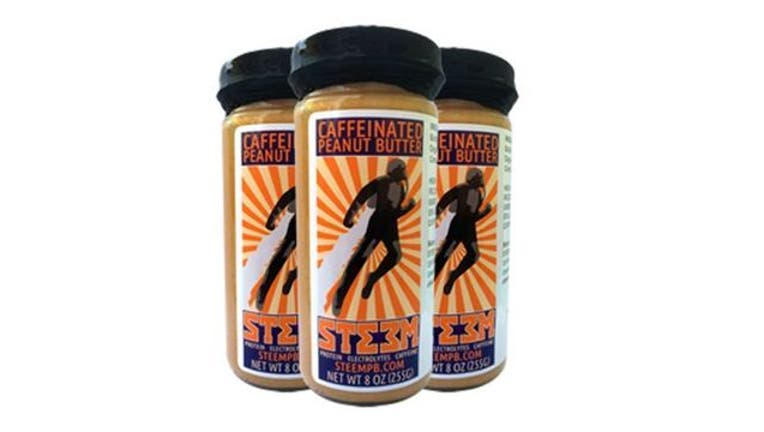 article
That next peanut butter and jelly sandwich you have could give you an extra jolt. There's a new peanut butter that has the caffeine equivalent of two cups of coffee in just two tablespoons.
Massachusetts based Steem says the kick for its peanut butter comes from green-coffee extract that's mixed into the creamy base of peanuts, salt, peanut oil and agave nectar.
"It's a time-saver. Your two favorite products in one jar," Steem co-founder Chris Pettazzoni told Boston.com.
The idea was actually born when the three founders—Pettazzoni along with business partners Keith Barnofski and Andrew Brach—were thinking about possible hangover cures. But now it's being marketed as a time-saving solution to hectic morning schedules.  
The group is hoping to make a dent into the multi-billion dollar coffee market by getting people to think about their product before grabbing that second cup of java.
The Steem team claims that unsaturated fats in the peanut butter bond with caffeine molecules to slow digestion and reward eaters with a steady release of energy—rather than a jittery jolt.
Steem retails for $4.99 a jar and is currently available online and at a dozen locations throughout New England.
Read more from FOX News here.