About 7,500 Austin Energy customers lost power in South Austin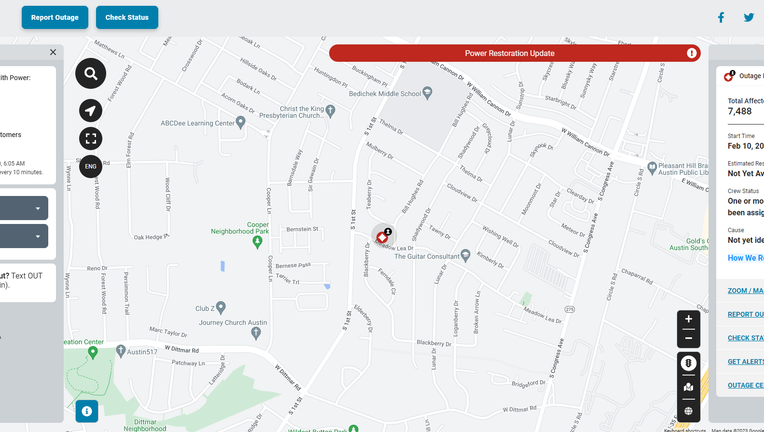 article
AUSTIN, Texas - This morning, Austin Energy had around 3 dozen homes without power, but around by 5:25 a.m. that number jumped to 7,772.
That's because there was a large outage in South Austin that impacted nearly 7,500 customers and traffic lights in the area.
It started around 5:25 a.m. in an area near William Cannon and South 1st Street. By 1:19 p.m., that outage appeared to be fixed and the total number of impacted customers was down to 839 customers.
Austin Energy says the South Austin outage was the result of a circuit lock out, but they still don't know what caused it.
Austin Energy tweeted, "A circuit lockout is like a breaker tripping in your home to isolate the trouble spot & protect the rest of the system. The system is designed to de-energize if something happens on the circuit enabling crews to make necessary repairs safely."