Above-average wildfire year predicted in Central Texas, local experts share tips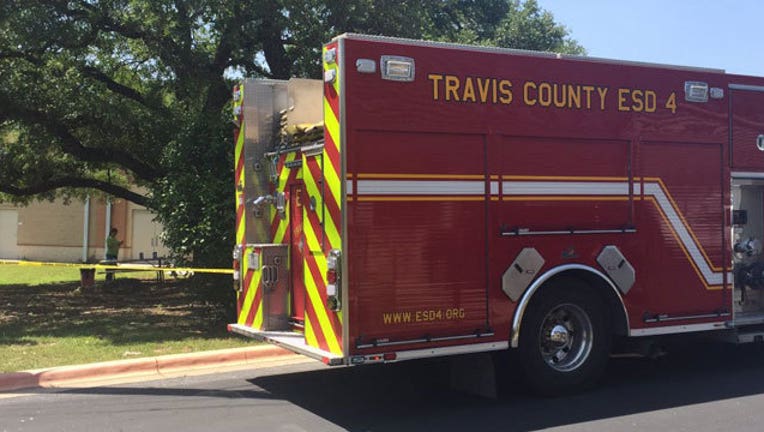 article
%INLINE%Dry and windy summers can result in an increase in wildfires, said Will Boettner, a fire education outreach coordinator in the Travis County Fire Marshal's office, at a media conference held May 9.
These factors, along with the spring rain that caused rich vegetation, are reasons why 2018 is predicted to be an above-average year for wildfires in Central Texas, according to Boettner and Lt. Steve Gibbons from the Austin Fire Department.
Gibbons said Central Texas is a fire ecosystem, which means it is dependent on fire to "keep the ecological balance in check." However, fires are now suppressed, so Central Texas ended up with a stockpile of "fuel," or vegetation, where it would not have been before, he said.
Residents should prepare for the possibility of wildfires near their homes and adopt fire-wise principals, he said.
"Everybody needs to start adapting to our environment; it's a fire environment," Gibbons said.
Jarred Thomas, the director of the Williamson County Office of Emergency Management, said residents can prepare for wildfires by remembering "Ready, Set, Go!, a nationwide program that offers a step-by-step plan for fire preparedness.
Thomas also said that the best way to notify residents of a wildfire is through their phone, so he recommended residents register for WarnCentralTexas.org, a regional notification system by the Capital Area Council of Governments that serves Bastrop, Blanco, Burnet, Caldwell, Fayette, Hays, Lee, Llano, Travis, and Williamson counties, according to a statement from Williamson County.
Readers can learn more about Ready, Set, Go! here. They can sign up for the emergency notification system at www.warncentraltexas.org.
-
From FOX 7's reporting partner Community Impact.