Alexandria Ocasio-Cortez compares Trump's border wall to Berlin Wall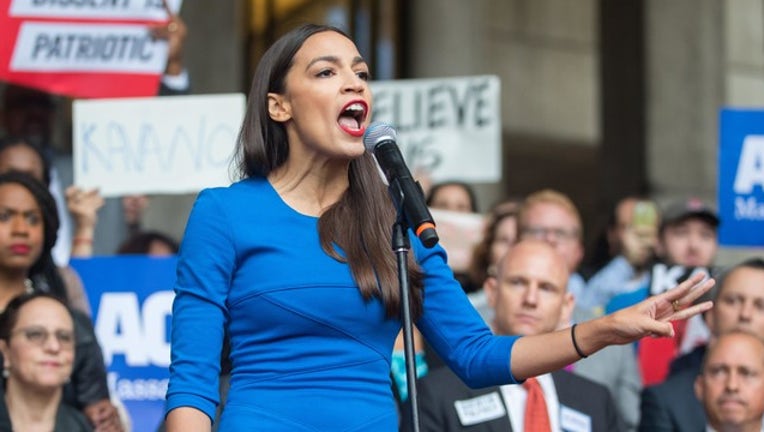 article
(FOX NEWS) - Rep. Alexandria Ocasio-Cortez raised eyebrows after comparing President Trump's border wall plans to the Berlin Wall separating communist Germany from the free world.
The New York Democrat made her remarks during a livestream for supporters on Friday, where she spoke out about the scrutiny she received ever since she won the election last year and dethroned top Democrat Joe Crowley.
"No matter how you feel about the wall, I think it's a moral abomination," Ocasio-Cortez said on the issue of the border wall that Trump has been pushing for since getting into office.
"I think it's like the Berlin Wall. I think it's like any other wall designed to separate human beings and block out people who are running away from the humanitarian disasters. I just think it's wrong," she added.