America's most influential BBQ pitmasters and personalities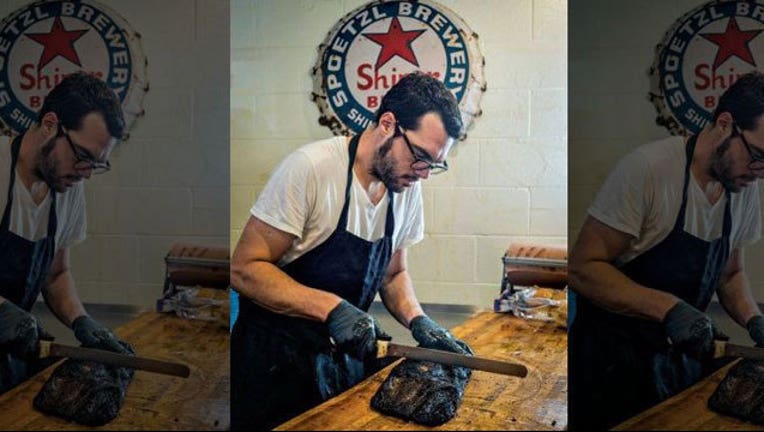 article
FOX News has released a list of a people who it says have shaped American barbecue into what it is today. They were chosen for elevating the cooking of meat over fire into something amazing and FOX News says they're in a class of their own.
This top 5 is as follows:
1. Aaron Franklin, Franklin Barbecue
He's the owner and pitmaster of Austin's Franklin Barbecue – probably the most famous everyman restaurant in the country, and most definitely the most famous BBQ joint – and this year he became the first pitmaster to take home the James Beard Foundation Award for Best Chef: Southwest. The achievement legitimized American barbecue as a distinctive culinary category.
2. John Markus, "BBQ Pitmasters"
Thanks to shows like Top Chef and just about everything on Food Network, cooking has become part of our pop culture. Though he isn't a pitmaster himself, Markus – the Emmy-winning creator of BBQ Pitmasters – has been hugely influential in promoting barbecue as a culinary art and in fostering the celebrity status of guys like Franklin and Myron Mixon. In 2010, Markus gathered five of the world's greatest pitmasters, including Mixon and Johnny Trigg, to feed 5,000 U.S. soldiers in Kuwait. He then directed a documentary about the experience: The Kings of BBQ Barbecue Kuwait.
3. Myron Mixon, Jack's Old South BBQ
A competitor-turned-judge on BBQ Pitmasters and author of the popular cookbooks Smokin' with Myron Mixon and Everyday Barbecue: At Home with America's Favorite Pitmaster, Mixon is generally considered "the winningest man in barbecue." The more than 180 grand championships and 1,700 BBQ trophies he's won as chief cook of Jack's Old South Competition Bar-B-Que Team have something to do with that.
4. Louie, Bobby and Wayne Mueller, Louie Mueller BBQ
Louie Mueller retired in 1974 and died in 1992, but he remains one of the gods of Texas pitmasters. His son Bobby carried on his legacy until his own death in 2008, and now Bobby's son, Wayne – the third generation owner and pitmaster – is keeping the legend alive at one of the best known, most popular, most significant barbecue joints in the country. Bobby took home a James Beard Award for "America's Classics" in 2006, an honor given to regional establishments treasured for their quality food, local character and lasting appeal. Louie Mueller BBQ has been written up in countless national magazines and newspapers and has been featured in several films and TV shows.
5. Frederick Louis Fountaine, Louie Mueller BBQ
Fountaine, one of the first true celebrity pitmasters in the country, has manned the pits at Louie Mueller for almost 40 years. His brisket is renowned (Aaron Franklin uses his technique), and his secret sauce recipe was two decades in the making.
For the rest of the list from FOX News you can go here.