APD Air1 chopper equipped to help with water rescues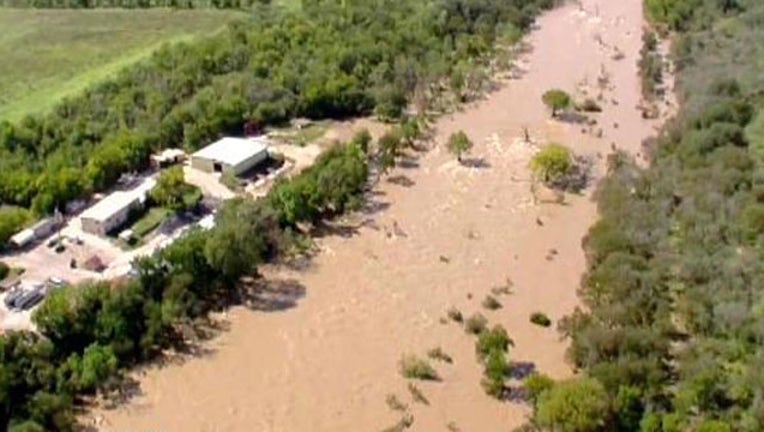 article
The flooding last night showed there are now more options for air rescues during dangerous situations.
A rescue basket almost had to be used last night, which would have been a first for the Austin Police Department.
There were eight water rescues in our area Tuesday night.
First responders were able to reach them all by ground.
APD air assets were standing by just in case, even though they have never done a rescue before.
The mission for APD's Air1 chopper is the same, supporting officers on the ground in patrol.
"Look for missing kids, missing adults," says Cpl. Wuthipong Tantaksinanukij, air support unit, Austin Police Department.
Now, they are expanding their capabilities.
"We've been training over the last year on doing water drops. Over the last six months, we started doing these rescue baskets," says Tantaksinanukij.
Starflight would normally rescue a person from floodwaters, they can reach them via hoist.
Air1 is equipped with resources to help out when needed.
"This is for a last ditch effort, if starflight is unavailable or they are tied up on other calls, and we have an air asset that's available to be able to do that," says Tantaksinanukij.
That was the case during Tuesday night's floods.
Air1 was called out to a situation near Elgin, in which they would have had to use a rescue basket for the first time.
When they got there though, firefighters had already pulled the driver out of the water safely.
"So, what we would end up doing is landing offsite, laying our line out, it's a long line haul. There's no hoist on here so you're not reeling in any victims or patients up. Our primary job is to just get them from point A to point B," says Tantaksinanukij.
Once the person is in a safe area, we're told EMS and firefighters would arrive to assess them and see what medical attention they need.
During Tuesday night's floods there were at least six ground rescues made in Williamson County and two in Travis County.
We're told everyone works together when an air rescue is the best option.
"Whether it's Starflight, DPS, Air1, the National Guard, anybody that has aviation assets such as helicopters, to be able to help in those situations during the flood season. We all communicate with each other; we know what resources are available," says Tantaksinanukij.
A crew with APD's Air1 is always on-call and available to respond to incidents on a twenty-four hour basis.