APD: Man broke into apartment near UT campus while residents were out of town
AUSTIN, Texas - A man was arrested over the weekend after Austin police say he was found inside a locked apartment off the University of Texas at Austin campus.
Jerome Lamar Heston, 38, has been charged with criminal trespass of a residence.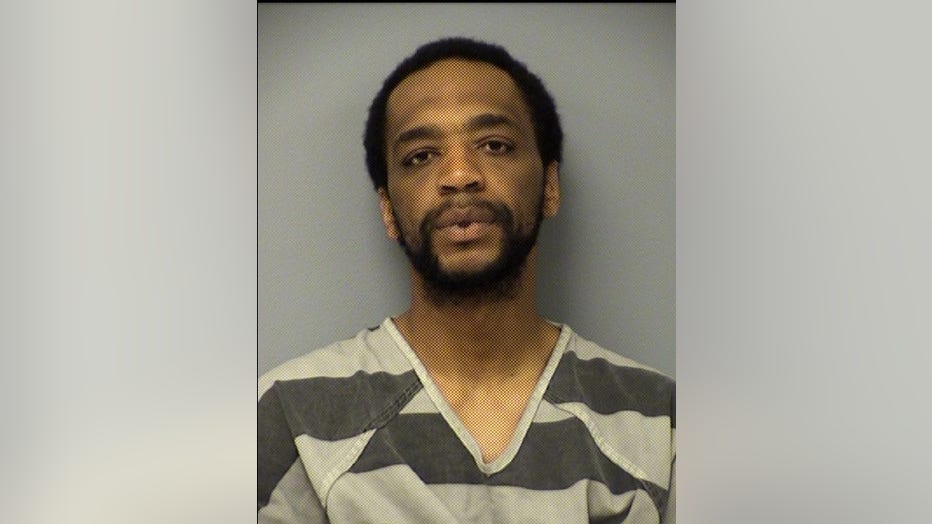 Jerome Lamar Heston (Austin Police Department)
Officers responded to a burglary call at the Lantana Apartments on West Avenue Jan. 4 around 4:47 p.m. The caller, who said he was a maintenance worker there, said the residents of an apartment there called him and said their next-door neighbors told them they could hear the bathtub water running in the apartment.
The residents, who were out of town, told the maintenance worker no one was supposed to be inside the apartment and that they needed him to check if something was wrong with the pipes or if someone was inside, says the affidavit.
When he arrived, the maintenance worker found the deadbolts were locked and he couldn't get inside. Walking around the outside, he found an unlocked side window and opened it to reach in and undo the deadbolts. Once inside, the worker said he found socks in the shower and cigarette lighters on the floor in the bathroom, according to the affidavit.
The residents told him there should be no clothing in the shower and that since they did not smoke, the lighters didn't belong to them. The maintenance worker then called 911 as he believed someone was inside the apartment bedrooms as the doors were shut, according to the affidavit.
Officers began searching the bedrooms and closets when the maintenance worker shouted someone was in the apartment, saying there was a man in one of the closets. A man coming out of the closet area in one of the bedrooms was detained in handcuffs, according to APD, and identified as Heston.
Heston told officers he was a resident and that he was hiding from the apocalypse, says the affidavit. He also told officers he had a key to the apartment, but officers were unable to find one on him or on any table Heston pointed out.
The owner of the apartment told officers she did not know who Heston was or how he got inside and had never met him or given him a key, says the affidavit. She also told officers he did not have permission to be inside and that when she left Austin, the locks on the doors had been secured, which the maintenance worker confirmed.
Officers say Heston could not explain how he had gotten inside the apartment after the owner said she didn't know who he was and no key could be found.