APD says Southeast Austin shooting appears to gang-related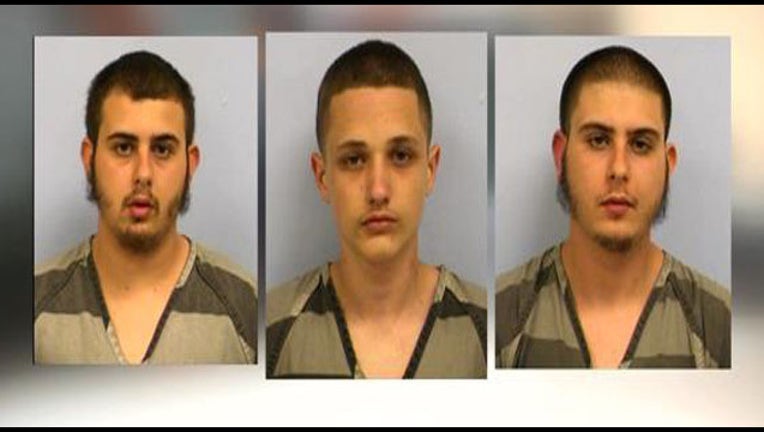 article
A 15-year-old is beaten and shot in Southeast Austin.
Four men are in jail for the crime. They are suspected gang members.
FOX 7 first told you about this shooting Monday night.
The teen ran away after having been shot. He was unconscious when EMS arrived.
He hasn't been able to be interviewed by police yet.
Officers traced the blood trail to figure out where the shooting happened.
Arrested were brothers 19-year-old Jeremy, 22-year-old Jacob and 21-year-old Jessie Deleon (who is not pictured) as well as 18-year-old Austin Christian. All are charged with aggravated assault.
Police say Jeremy fired the shot.
Sgt. Robert Hawkins with the Austin Police Department's Gang Unit says detectives believe the 15-year-old victim was involved in a drug transaction with the four suspects.
He says the group convinced the teen to go to the Country Club Creek Apartments off Riverside Drive in Southeast Austin.
He says the suspects first attacked him by punching and kicking him.
"It was a pretty brutal assault physically and then while the assault was being perpetrated the suspect fired once, struck him once in the abdomen during the assault," explains Sgt. Hawkins.
One additional person, who is a documented gang member, may also be arrested in connection to this case.
The teen underwent surgery and is expected to survive.