APD, SWAT respond to bomb threat in North Austin
AUSTIN, Texas - APD has responded to a suspicious package call in North Austin. 
At approximately 3:32 p.m. on Thursday police responded to 8627 Research Blvd for a bomb threat urgent call. 
According to police, a Hispanic male entered a Bank of America at the location and advised the people on the premise that he had an explosive device. 
Employees of the bank were able to convince the man to move into an office inside of the bank as law enforcement was contacted. 
Officers were not immediately able to make contact with the suspect and called SWAT and the bomb squad in to assist.
Employees assisted police in making contact with the suspect and was able to get him to move to the exterior of the bank. 
According to police, once the suspect was outside he stopped listening to police orders and aggressively rushed towards SWAT members. At this time, SWAT used "tactics" to get the suspect to comply. 
Once these "tactics" were utilized, the suspect started to comply with police and was safely taken into custody. The suspect was taken to a local hospital where he is currently under further evaluation.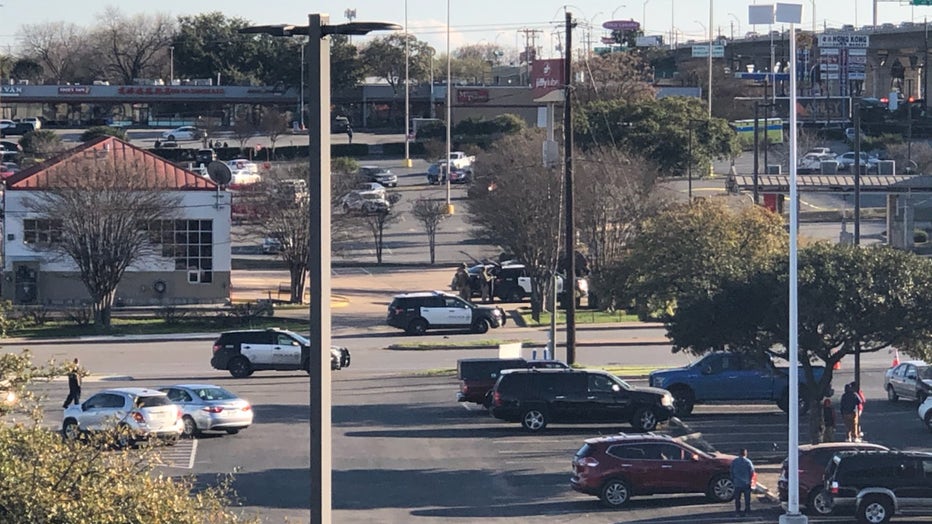 According to police, charges are pending at this time but the man is not considered to be under arrest. 
No explosives or other weapons were found by police. 
Both northbound and southbound service roads were closed at Ohlen Road, as traffic was diverted to Fairfield Drive during the call.