Ariz. man loses 330 pounds walking to Walmart, working out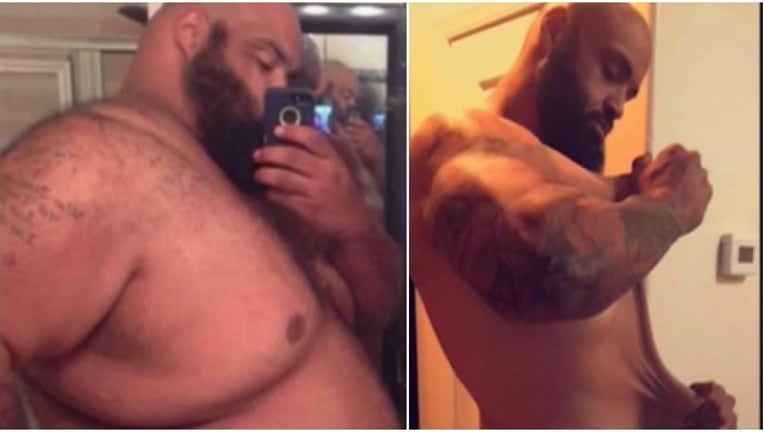 article
An Arizona man lost 330 pounds walking to Walmart, working out and eating cleaner. 
At 6'8", Pasquale Brocco used to be 605 pounds. 
"Basically I was told I was on my death bed," Brocco said. "High blood pressure, diabetes, high cholesterol, anything you can name I probably had."
It all started with a doctor who recommended gastric bypass, but in order to get it, Brocco needed to lose weight.
"I just threw everything out in my house and I said every time i want to eat, I'll walk to the store and get each and every meal."
Not only was he eating clean, he was also working hard for each meal.
"I used to walk a mile to Walmart and a mile home, cook my food and when my next meal came I would do it again," he said. "I would do it 3 - 4 times a day."
After a couple of years of adding in exercise and dropping 330 pounds with no surgery, Brocco was proud. However, he was also puzzled. 
 "At the time I was at 11 percent body fat and I didn't understand why it looked the way it did and he said 'well, it's all skin.'"
Now, it's just a matter of time and money before he can get the estimated 30 pounds worth of extra skin removed, but he said it's not just about looks. It's about inspiring others. 
"I figure if I came from where I was to that - this totally morbidly obese to a professional athlete it'll be just an amazing story for everyone to get more motivated."
"You can't do it without support and especially if your friends want to eat pizza or your wife wants tacos, my wife she'll eat tacos but she'll tell me 'you can't have none of this!'"