Arming church members: Necessary or dangerous?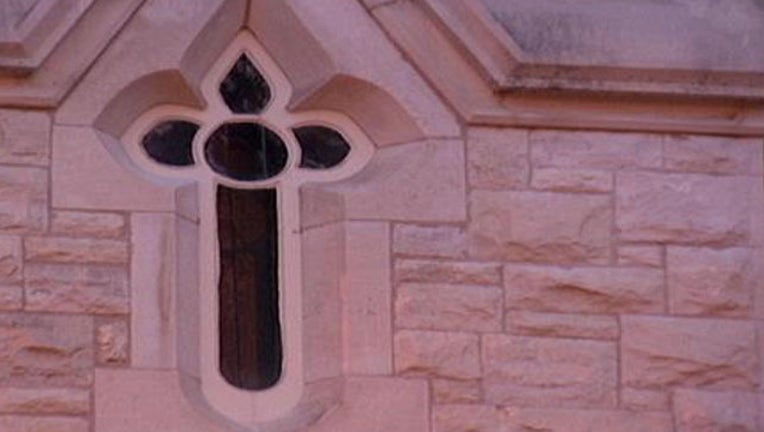 article
Austin's Lone Star Gun Rights group posted on their Facebook page in response to the Charleston shooting: "Should church members be armed?" Referencing Bible verses like Luke 22:36, "He said to them, 'But now if you have a purse, take it, and also a bag; and if you don't have a sword, sell your cloak and buy one.'"
CHL instructor Michael Cargill with Central Texas Gunworks says the answer is yes.
"Yes I carry my gun with me. If I cannot carry my gun in that church then I'm not going to go to that church," Cargill said.
Cargill says as a gun instructor, many churches in the area come to him to help them implement security measures.
"We'll give them a special class where we will help them with security teams inside their church. So they can make sure their congregation is safe. They want to make sure the pastor is safe," Cargill said.
He says most churches don't particularly advertise this, but they're doing it.
"I would say at least 15 churches in this area that I can probably name off and that's anywhere from Dripping Springs to...San Marcos, Kyle," Cargill said.
Jonathan Panzer with Texas Gun Sense says he feels guns don't belong there.
"It's up to each individual denomination and church and synagogue and mosque. I personally don't want to see anymore firearms...I don't want to see any firearms in my synagogue," Panzer said.
Panzer referenced a Violence Policy Center study released this week saying federal data shows private citizens rarely use guns to kill criminals or stop crimes.
The study says in 2012, there were only 259 justifiable homicides involving a private citizen using a firearm. That same year there were 8,342 criminal firearm homicides.
"It goes to continue what we've been saying for years and years and we'll continue to say it. More lax gun laws and more guns in an area do not make a place safer," Panzer said.
Central Christian Church Pastor Eric Gates is a retired Marine and former Austin Police officer.
"I'm comfortable around weapons. I'm not going to be one to be a strong voice in saying we've got to have guns in church," he said.
Gates says the decision to allow or prohibit guns in Central Christian Church isn't up to him. It's a decision the church administrative council would have to look at. Then the church body would take a vote.
Pastor Gates added whether there are armed church members or not, if someone wants to come in and shoot...they'll do it.
He says churches can't let events like this stop them from gathering and trying to bring light into the world.