As NKorea vows response, US dismisses calls to pause drills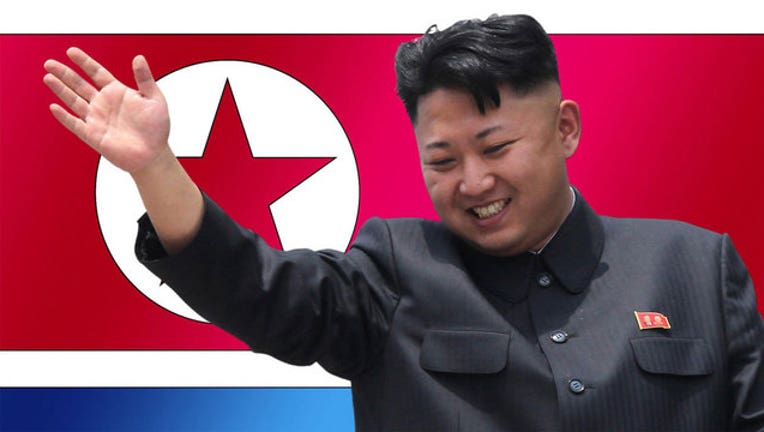 article
OSAN AIR BASE, South Korea (AP) - As North Korea vowed "merciless retaliation" against U.S.-South Korean military drills that it claims are an invasion rehearsal, senior U.S. military commanders on Tuesday dismissed calls to pause or downsize exercises they called crucial to countering a clear threat from Pyongyang.
The heated North Korean rhetoric, along with occasional weapons tests, is standard fare during the spring and summer war games by allies Seoul and Washington, but always uneasy ties between the Koreas are worse than normal this year following weeks of tit-for-tat threats between President Donald Trump and Pyongyang in the wake of the North's two intercontinental ballistic missile tests last month.
There have been calls in both the United States and South Korea to postpone or modify the drills in an attempt to ease hostility on the Korean Peninsula following North Korea's threat to lob missiles toward the U.S. territory of Guam. But a visiting group of senior U.S. military commanders, including Adm. Harry Harris, the commander of U.S. forces in the Pacific, said the drills are critical for the allies to maintain readiness against an aggressive North Korea.
"A strong diplomatic effort backed by a strong military effort is key because credible combat power should be in support of diplomacy and not the other way around," Harris said during a news conference at the Osan Air Base in South Korea.
Vincent Brooks, commander of U.S. Forces Korea, said the allies should continue the war games until they "have reason not to." ''That reason has not yet emerged," he said.
The U.S. military officials later traveled to the site of a contentious U.S. missile-defense system in South Korea later Tuesday.
North Korea's military said in a statement that it would launch an unspecified "merciless retaliation and unsparing punishment" on the United States over the Ulchi Freedom Guardian drills that began Monday for an 11-day run.
Despite the threat, an unprompted direct attack is extremely unlikely because the United States vastly outguns Pyongyang, which values the continuation of its dictatorship above all else. Impoverished North Korea hates the annual drills in part because they force it to respond with expensive military measures of its own.
The North Korean statement accused the United States of deploying unspecified "lethal" weapons for the drills that it says involve a "beheading operation" training aimed at removing absolute ruler Kim Jong Un.
"No one can vouch that these huge forces concentrated in South Korea will not go over to an actual war action now that the military tensions have reached an extreme pitch in the Korean Peninsula," the statement said. "Moreover, high-ranking bosses of the U.S. imperialist aggressor forces flew into South Korea to hold a war confab. Such huddle is increasing the gravity of the situation."
Sen. Edward Markey, a Massachusetts Democrat who visited Seoul with other lawmakers, said Tuesday that dialogue would be the best way to defuse the North Korean nuclear standoff, though he argued that the United States and its allies must be ready to respond to potential aggression by North Korea with "overwhelming force."
"Talking with North Korea is not a concession; it is the only way to reach an agreement to denuclearize the Korean Peninsula and to reinforce that our military strength is there only to deter aggression and to defend against attack," Markey told a news conference.
Japanese Foreign Minister Taro Kono offered a different view, saying pressure, not talks, is needed to push North Korea to give up its nuclear weapons. He said Pyongyang had used dialogue in the past to buy time.
The Ulchi drills are largely computer-simulated war games held every summer, and this year's exercise involves 17,500 American troops and 50,000 South Korean soldiers. No field training like live-fire exercises or tank maneuvering is involved in the drills, in which alliance officers sit at computers to practice how they would engage in battles and hone their decision-making capabilities. The allies have said the drills are defensive in nature.
___
Hyung-jin Kim reported from Seoul. AP journalists Kim Tong-hyung and Chang Yong-jun in Seoul and Yuri Kageyama in Tokyo contributed to this report.