Assistant principal faces murder charge in co-worker's death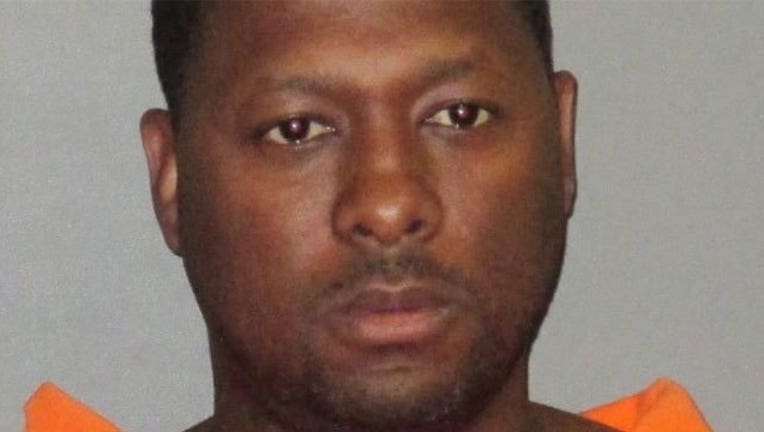 article
BATON ROUGE, La. (AP) — A Baton Rouge school's assistant principal faces a murder charge in the death of a pregnant co-worker who allegedly threatened to expose their extramarital affair, police said Friday.
Robert Javontie Marks already was jailed on a kidnapping charge when Baton Rouge police said the 39-year-old was arrested Friday on new charges of first-degree murder and first-degree feticide in the death of 40-year-old Lyntell Washington.
Washington's body was found in a roadside ditch June 14 in Iberville Parish, west of Baton Rouge. She had been missing since June 9, when her 3-year-old daughter was found alone near her mother's blood-stained car.
An autopsy showed Washington died from a gunshot wound to her head, according to East Baton Rouge Parish Coroner Beau Clark, who ruled that her death was a homicide.
Police originally arrested Marks on June 9 on child kidnapping and child desertion charges related to Washington's 3-year-old daughter. As of Friday morning, the East Baton Rouge Office of the Public Defender didn't have any record of an attorney representing Marks.
Marks is an assistant principal at Brookstown Magnet Honors Academy, where Washington worked as an instructional specialist. East Baton Rouge Parish school system spokeswoman Adonica Pelichet Duggan said earlier this week that Marks was placed on administrative leave after his arrest.
A co-worker told investigators that Washington was pregnant with Marks' child and had threatened to tell Marks' wife about their relationship, according to a police report. The report says Marks knew Washington was five months pregnant.
Investigators recovered screen shoots of text messages between Marks and Washington, who asks him in one message if he is "attempting to avoid his responsibilities with 'our unborn daughter," the report said.
Washington's daughter told detectives that "Mr. Robbie" had hurt her mother, the report said. The child also said she heard a bang and saw her mom "shaking."
"She further stated that Mr. Robbie was trying to clean the blood and that her mother was 'in the lake,'" the report said.
Marks told investigators he last saw Washington at a Wal-Mart in Baker about 8 or 8:30 p.m. June 8, the report said. However, police said records for cellphones belonging to Marks and Washington showed the phones traveled to Iberville Parish later that night, arriving there about 9:45 p.m. and leaving approximately 15 minutes later before returning to the area in Baton Rouge where Washington's car was found.
Baton Rouge Police Cpl. L'Jean Mckneely Jr. said Marks didn't have a criminal record prior to his arrest. Marks acknowledged having a relationship with Washington but refused to answer other questions from detectives, Mckneely said.
"No words. No emotion. No nothing. Just a blank stare," he added.