At least 32 people injured in Houston bus crash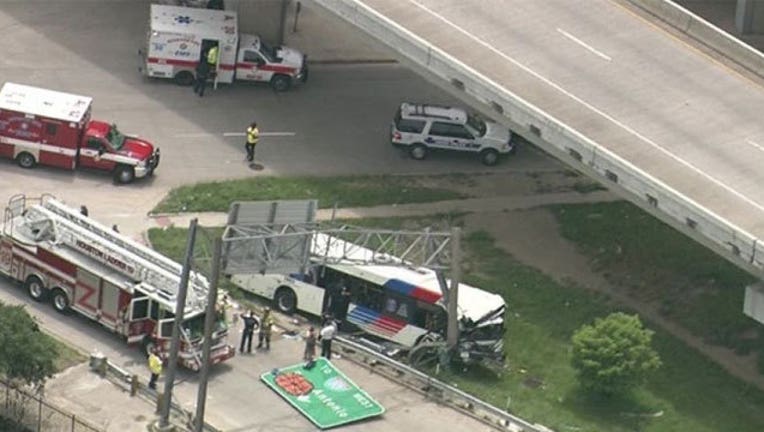 article
At least 32 people were injured Wednesday after a METRO Houston bus crashed north of downtown Houston, officials said.
Preliminary reports indicate a road sign fell onto the METRO bus, according to a statement released by the Houston Fire Department. 
A total of 28 people were transported to a nearby hospital, with one person listed in critical condition, according to the Houston Fire Department.
The driver of the bus had to extricated, but is listed in stable condition, officials said.
Aerial images from the scene showed the bus with severe damage to the front next to an overhead highway sign. A pickup truck was also involved in the crash. 
Read more on FOX NEWS.