ATX TV...from the Couch! - ATX Television Festival Season 9 goes virtual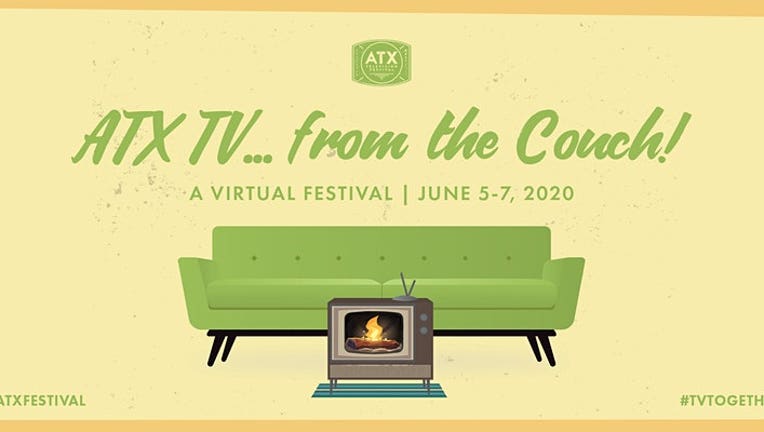 article
AUSTIN, Texas - For the first time, ATX Television Festival is transitioning to a virtual weekend from June 5-7.
While the festival has moved online, it still plans to offer the same content of conversations with casts and creatives from various series, panels with showrunners and executives, and sneak previews of upcoming series as well as virtual events like TV trivia and a music showcase.
SIGN UP FOR FOX 7 AUSTIN EMAIL ALERTS
The event will be free to access via a linear stream on ATX's official YouTube channel and viewers will have the option for viewers to donate to select organizations providing COVID-19 relief regionally and nationally. 
You can register for the event here.
One of the highlights of the festival is a reunion of beloved series (like "Friday Night Lights" or "Ugly Betty" in years past) and this year will see the cast of "Scrubs" reunite. 
"Scrubs" creator Bill Lawrence will be joined by cast members Zack Braff, Donald Faison, Sarah Chalke, John C. McGinley, and Judy Reyes will participate in special conversations this year and organizers say the cast will have an official in-person reunion at the 2021 festival.
RELATED: ATX TV Festival
"Cougar Town" stars Busy Philipps and Christa Miller will also be participating this year and will also plan to attend in-person in 2021.
Panel conversations have been announced with the casts of "The Bold Type", "New Amsterdam", and "Nancy Drew" as well as a first look at new Starz drama "P-Valley."
RELATED: Local producer talks about ATX Television Festival
Other programming is set to be announced in the coming weeks. You get full details about this year's festival here.
For the festival's season 8, FOX 7 Austin interviewed cast and creatives involved with several shows including "Euphoria", "Prodigal Son" and "Archer".