Austin Animal Center goes into emergency operations due to extreme weather conditions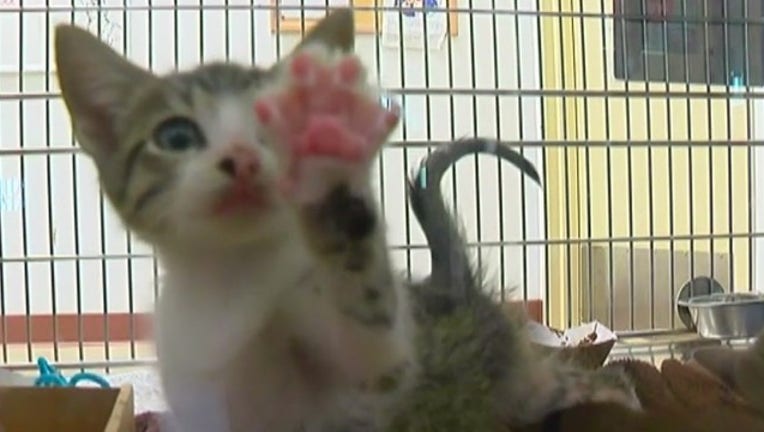 article
The Austin Animal Center will be initiating its emergency operation procedures due to predicted continued rainy weather that could further strain its ability to house any more animals.
The AAC will be not be taking in lost or stray pets for the next 24 to 48 hours due to rainy conditions. During this time period, May 27-28, AAC also will not be taking in any or owner-surrendered pets. The City is asking for people who find a lost dog or cat to keep the animals in a safe environment until the Center is open for intakes.
The Center is preparing for a potential relocation of approximately 30 to 40 dogs from the Town Lake location should it become necessary. The AAC is at capacity due to the influx of animals during the past two weeks.
For the past two weeks, AAC has received 60-100 pets per day. The reclaim rate in Austin for cats is around 2 percent and the reclaim rate for dogs is approximately 30 percent, which means the majority of people never come looking for their lost pet.
The Austin Animal Center will be open for those residents who are looking for their lost pets and want to reclaim them and for those individuals who would like to adopt a pet, those that can foster a pet, and for volunteers. The Center will be open for these services through the weekend and on Memorial Day, May 30, 11 a.m. to 7 p.m.
"We'd like to do what we can to assist anyone who has lost a pet to help them get reunited," Chief Animal Services Officer Tawny Hammond said.
"We know Austin is a pet loving community so it is frustrating that 70 percent of pet owners are not coming to get their lost pets and we need the communities help in changing and improving this situation."
Animal Services staff will deliver animals back to their owners at no cost if they can identify their pets through a photograph, rabies certificate, tag or microchip.  An emergency hotline has been set up to address lost pets;  dial  3-1-1 within Austin or 512-974-2000 outside of Austin or pet owners can email Animal.CustomerRelations@atxad.org.
Residents who have lost a pet should check the website regularly at www.austinanimalcenter.org.
The Austin Animal Center also asks members of the community to help with capacity issues by offering a temporary home to pets from the Center by fostering.

The Austin Animal Center, 7201 Levander Loop, is normally open from 11 a.m. to 7 p.m. daily.