Austin Animal Center needs pet owners to reclaim lost pets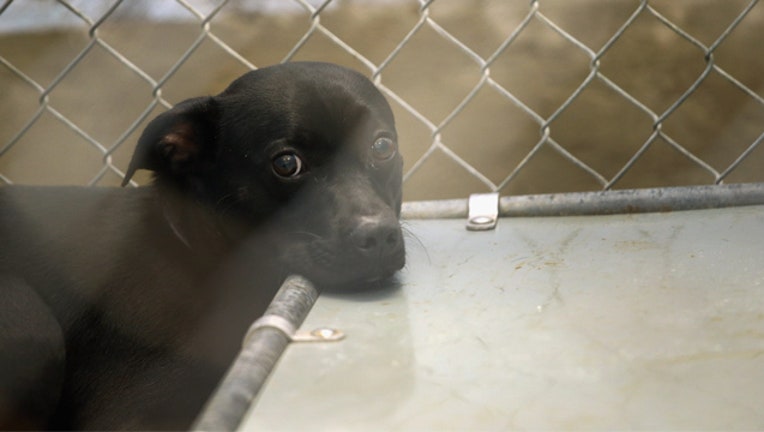 The Austin Animal Center has become overwhelmed with lost pets. Data shows that a total of 627 stray dogs, including 220 puppies, came into the center for the month of September 2018.
According to the Austin Animal Center, hundreds of lost dogs are pouring into the animal center, and only three out of 10 owners are coming forward to bring them back home.
"For every 10 lost dogs we take in, only three are going home," said Lee Ann Shenefiel, Interim Chief Animal Services Officer. "Seventy percent of our dog intake is stray, or lost animals, and less than a third of those dogs are going home."
Austin City Code requires the shelter to hold an animal "for a period of three business days following impoundment of the animal for owner reclamation."
On the fourth day, the animal goes up for adoption or is placed with a rescue group.
With more and more dogs coming in, the shelter struggles every day to find space for them.
"The shelter is no place for these dogs. We need the owners of these lost dogs to come get them and bring them home," said Shenefiel. "We know each owner's situation is different. Maybe the owner needs a fence to contain the animal. Maybe the owner doesn't have adequate transportation to get here to reclaim the animal. Maybe the owner feels it has become too expensive to provide for the animal.  We can and will help with all of that."
WHAT CAN YOU DO?
If you have lost a pet, visit the Austin Animal Center as soon as possible, or go to the Center's Website to view animals that are at the shelter. 

The Austin Animal Center's Pet Resource Center provides information, resources, and support to the community's pet lovers. Pet Resource Specialists also provide lost pet finders with the tools needed to help them reconnect the pet with its family, in their neighborhood.  Contact the Pet Resource Center at pet.resources@austintexas.gov

Make sure your own pets are microchipped and you keep that information updated. Austin Animal Center offers free microchips every day to pet owners in Travis County.
Photographs and information about strays are posted on the Animal Center's Website immediately after the animal is brought in. Staff also post information on social media and work closely with local lost and found organizations, all in an effort to reunite the animal with its family.
Information on how to find a lost pet also may be found here.