Austin Asian American Film Festival 2023 lineup brings AAPI films, Texas filmmakers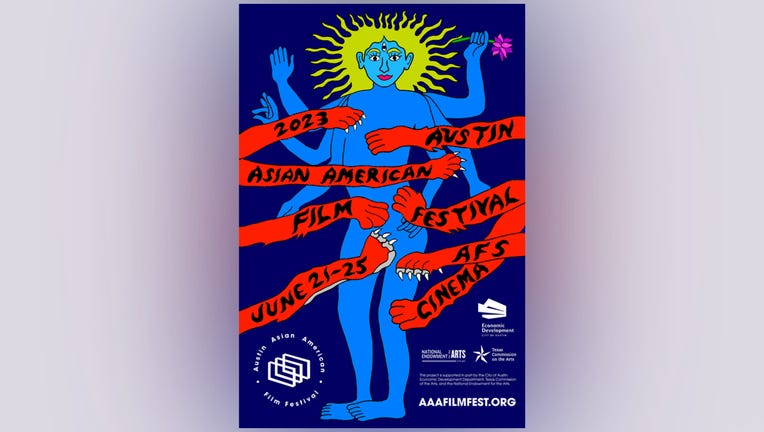 article
AUSTIN, Texas - Austin Asian American Film Festival (AAAFF) announced the lineup for their 15th film festival last week.
The festival's extensive feature lineup will showcase a variety of films about undercover agents, love and loyalty, pandemic stories and more. Running from June 21-25, the festival will be a celebration of AAPI films and local Texas-based films, with Texas filmmakers being shown in both the feature and short film lineups.
"We can't wait to celebrate AANHPI independent and emerging films with our Austin audience once again!" said Hanna Huang, AAAFF Executive Director. "This year we are especially seeing the outcomes of the advocacy and community-building work we do in the local film community with our Thursday filled with work made by local filmmakers or those with Texas ties!"
The festival's opening night will showcase "Starring Jerry As Himself" by Law Chen. The documentary-drama tells the story of Jerry, "a recently retired Florida man [who] was recruited by the Chinese police to be an undercover agent," according to a press release. 
Centerpiece film "Waiting for the Light to Change" is writer and director Linh Tran's debut film. Tran follows five characters over the course of a week-long vacation, exploring topics such as love, friendship and generational identities.
"We're really excited for this year's festival," said Jenny Nulf, AAAFF Director of Programming. "There's a lot of really great additions to this year."
The festival will take place this year at the AFS Cinema, and attractions will also include afterparties on June 21 and 22. More information about festival badges and the full lineup are available online at aaafilmfest.org.