Austin bars, restaurants where you can celebrate the holidays
AUSTIN, Texas - 'Tis the season! It's the time of year when bars and restaurants are all decked out for the holidays, and there are plenty of spots to check out for some festive fun.
Here's a look at some of the traditional events, pop-ups, and more.
____
MIRACLE ON 5TH STREET
Miracle on 5th Street is a Christmas-themed pop-up cocktail bar that serves holiday cocktails at The Eleanor in downtown Austin. It features wall-to-wall Christmas decor, multiple bars, cheery social experiences, and a whole lot of Christmas spirits.
"Sip one of the many Christmas cocktails crafted by our jolly staff, take your next profile picture in Santa's Throne, and connect with friends & family in the most decked-out holiday bar in the city," Miracle says on its website. "It's Christmas cheer like you've never seen it before."
The pop-up goes until December 28. No reservations are needed but a limited number of Dasher Passes are available so that you can skip the line. 
MOZART'S CHRISTMAS LIGHT SHOW
Mozart's Annual Christmas Light Show is back this year and is reportedly bigger, better, and brighter than ever! This season's shows will run through Jan. 6 from 6 p.m. to midnight.
In 2020, Mozart's Coffee Roasters introduced a reserved tables system due to the coronavirus pandemic. This year, reserved tables are back but you'll have to pay a fee to secure one.
Reserved tickets give you the option to select your day, your time, and your table location. Tables can be reserved for one-hour shifts. If you want to enjoy the Bavarian Marketplace after your viewing is complete, you can stay as long as you'd like.
You can buy tickets to Mozart's 2021 Holiday Light Show here. 
You can also register for free admission to the festival-style Bavarian marketplace. your registration allows you access for either a 6 to 9 p.m. time slot or a 9 p.m. to Midnight slot. Reserve tickets for the Bavarian Marketplace here. 
Austin Rental Boats is also offering the option for you to book a fully captained boat cruise to and from Mozart's Coffee and view the show on the water. Ticket package prices start at $60 for two. Get more info on boat tours here.
EVO ENTERTAINMENT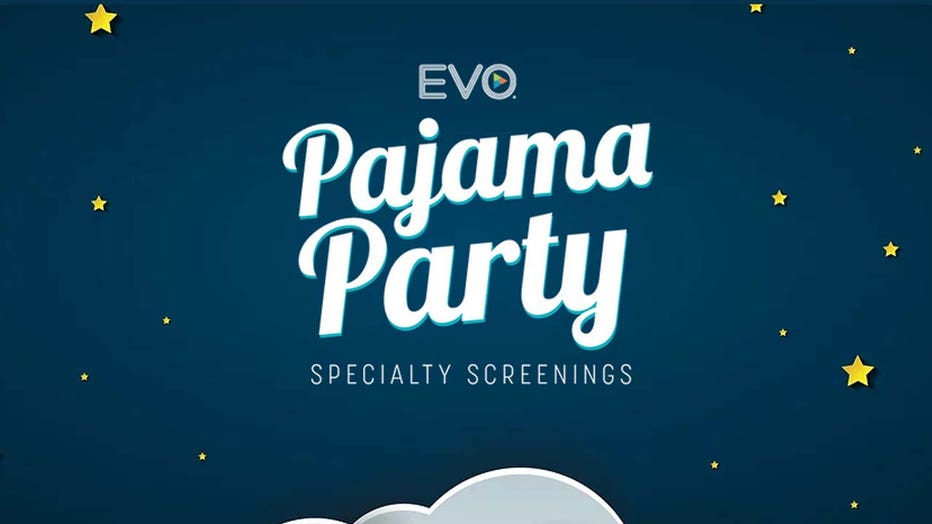 Beginning Wednesday, Dec. 8 at 7:00 p.m., EVO Entertainment's Holiday PJ Parties kick off at EVO Entertainment's Schertz, Kyle, Belterra Village, Springtown and Creekside locations. Movie-goers are encouraged to don their favorite pajamas as they enjoy Christmas classics and EVO's specially crafted hot chocolate menu. The menu offers the indulgence of a classic hot cocoa or a choice to spike it with Peppermint Schnapps and Vanilla Rum to add some extra cheer to the festive drink (for those 21 years of age or older, of course!).
Guests can grab a hot chocolate and celebrate the holidays on the big screen with the Griswold family in National Lampoon's Christmas Vacation on Wednesday, Dec. 8 at 7:00 p.m. and then join Buddy the Elf on his New York City quest to find his father in the beloved Christmas movie Elf on Wednesday, Dec. 15 at 7:00 p.m.
Bring your family and your favorite PJ's and enjoy as EVO Entertainment brings together all of our seasonal favorites. Tickets are available for purchase here. 
FRESA'S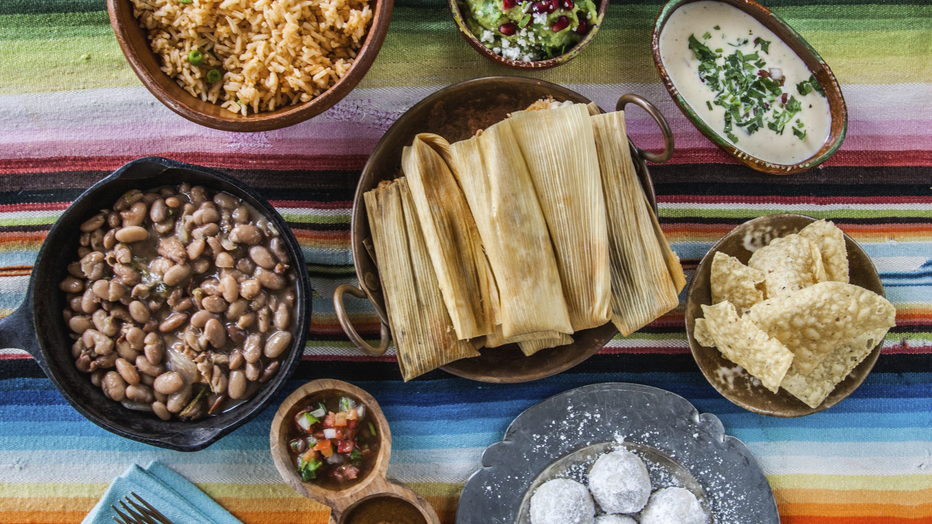 Celebrate the holidays with tamale meals, tamales by the dozen, and special desserts. Tamale choices are chicken tinga ($26 dozen) or black bean and cheese ($24 doz). You can make it a meal for an extra cost and the meal includes charro beans, Mexican rice, salsas, queso, and guacamole. Black beans and white rice are also available.
Fresa's is taking pre-orders from December 3 until December 23 with a 5 p.m. cut off for following day orders. Pick-ups will become available on December 22, December 23 and December 24 at the South First location only, at 1703 S. 1st St, 78704. Patrons can order online at fresaschicken.com or by phone at 512.915.0362.
KIMPTON HOTEL VAN ZANDT
Always a seasonal favorite and the first thing that draws eyes on the fourth-floor rooftop, Kimpton Hotel Van Zandt's Rooftop Igloos will be open to guests with reservations beginning December 3 and will open for reservations at a later date through the week of Valentine's Day. 
'Tis the season for holiday spirits, and South Pole is keeping it bright for guests with a bevy of festive beverages, including the Texas Mule Log (Tito's vodka, ancho verde, lime juice, Fever Tree ginger beer); Nice Toddy's (Wild Turkey Bonded, Blackland Brown Sugar Pecan Bourbon); A-Wreath-A-Franklin (Ford's gin, Zirbenz, Pistachio Orgeat, angostura); Apple Chaider (Jack Apple, Jack Black, Chai Tea); Proppa Cuppa (Santa Teresa Rum, English Breakfast Tea Syrup, St. George Spiced Pear Liqueur); Tio's Café (Patron, Fernet Mento, Countreau); MoTito (Tito's vodka, lime juice, simple syrup); and Scottish Garland (Highland Park, Monkey Shoulder, Caramel Sauce, Mole bitters).
As the first guests mingled around the igloos, they got to have a taste of the South Pole menu conceived by Executive Chef Chris Schaefer and Executive Pastry Chef Yolanda Diaz. This year's offerings include Do You Ear What I Ear? (crispy pig ears, aged balsamic, Calabrian chile, mint, scallion); Reindeer Ribs (pork ribs, tarragon, piquillo caramel); Ebe-Cheez-Er Scrooge (queso, corn chips); Bowl of Cheer (chocolate pot de crème, green cardamom, coffee); It's Not Christmas Without Grandma's Sticky Toffee (pudding, ginger ice cream); and Tiny Tim's Tart (passion fruit, black sesame, meringue). 
In keeping with the holiday theme, Geraldine's will offer its "Friendsgiving" cocktail menu through December 30. The menu features drinks inspired by the characters and moments from the iconic sitcom. Among the cleverly-named cocktails: We Were On a Break, Dr. Drink Ramoray, and Ms. Chanandler Bong.
OSOME + ANTONE'S
Osome is taking over Antone's on December 13, 14, and 15. Guests will enjoy a 17-course omakase tasting, plus sake pairings by Antone's, followed by performances by Soul Man Sam and Suzanne Santo. Seats are $225 and include access to Antone's VIP entrance along with the ticket to the show following the omakase experience. Seating for all three days starts at 6:45 p.m. Reserve your seat via Tock here. 
___
DOWNLOAD: FOX 7 AUSTIN NEWS APP
SUBSCRIBE: Daily Newsletter | YouTube
FOLLOW: Facebook | Instagram | Twitter