Austin-based non-profit provides mothers to the motherless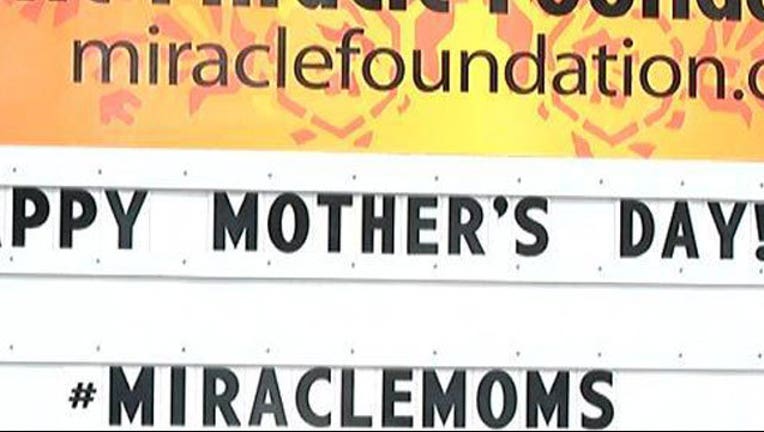 article
Thanks to an Austin based organization., some orphaned children are getting moms that they've been waiting for.
The Miracle Foundation pays for women to become mother figures to children. The founder says right now they are helping kids in India, but hopes they can expand to other countries in the near future.
Children who are longing for a mother's touch
"I was in India traveling, and on Mother's Day of 2000, I accidentally went into an orphanage, and they were suffering so greatly and they were hungry and dirty, and bald, and empty looking. They didn't have moms, on Mother's Day, I mean it was just horrific," said Caroline Boudreaux, Founder.
Ever since that day 15 years ago Caroline Boudreaux has made it her mission to provide mothers and proper care to orphaned children. She started the miracle foundation. It's a non-profit based right here in Austin.
"We know how to run an orphanage. We train orphanages how to run a great orphanage and help them pay," said Boudreaux.
This Mother's Day is the last day of their campaign. They hope to raise $70,000 to fund these orphanages, and help motherless children realize their full potential. They fund basic needs like clean water, clothes, and schooling.
"Kids need care every single day of the year. They need support every single day," said Boudreaux.
Amy Brees never knew she would go to India, but she says once she did, she knew what her purpose was.
"India was definitely never on my radar. It was not a place I've ever had any desire to go to, until i met Caroline," said Brees, ambassador.
"I have a little girl who put this on me two years ago in 2013. As we were leaving she ran up to me and said, auntie please wear this so you'll never forget me," said Brees
Now, the two women are inseparable, traveling to the country when they can. Boudreaux says, their helping hand extends beyond just the children.
"No matter where in the world you have orphans, you always have marginalized women that need work. So we hire these marginalized women. divorcees, widows, women who have had children out of wedlock," said Boudreaux.
Providing a mother's love to each and every child who needs it
"Our work is focusing on the unadoptable, focusing on those left behind, the forgotten," said Boudreaux.
The Miracle Foundation has 14 orphanages in India right now, with about 20 mothers per orphanage.
So far they have raise over $68,000. They are inching close to their goal of $70,000. If you wish to donate, you head to the organization's website here.