Austin Disaster Relief Network prepares teams to respond to flood victims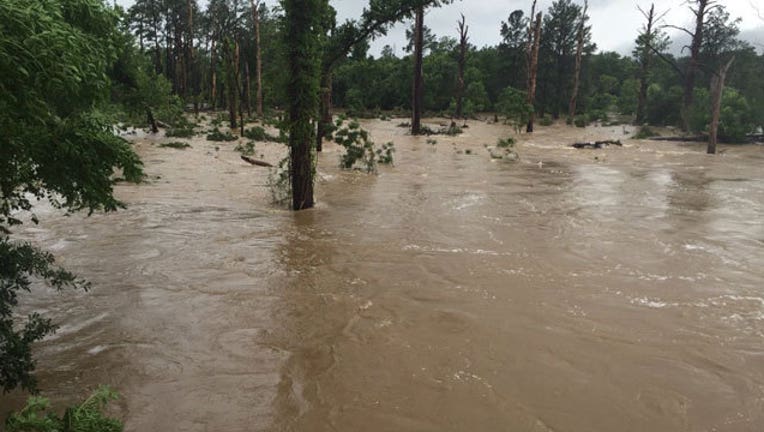 article
Austin, TX - Austin Disaster Relief Network (ADRN) is closely monitoring the flooding conditions around the Colorado River in Bastrop, Caldwell, Fayette and Travis counties and preparing disaster relief teams to respond.  ADRN's network of more than 160 churches are also poised to provide volunteers to assist in the areas of clean up, emotional and spiritual care, warehousing and sponsoring of families to meet survivors' immediate needs. ADRN trained call center volunteers and Red Cross Shelter trained volunteers are being deployed at this time.

"The Austin Disaster Relief Network is monitoring the water level of the Colorado River carefully, and we are ready to respond with clean up and emotional, physical and spiritual support to disaster survivors in the event of flooding," said ADRN Executive Director, Daniel Geraci.  "In 2015, we supported more than 2,000 families over three disasters, and we are prepared to deliver the same level of support as necessary. We are coordinating closely with local officials in the areas where there is already flooding to deliver the appropriate resources as quickly as possible.  We pray that no additional families will be affected, but stand prepared to support those who need it."

Families seeking support and volunteers wishing to support survivors should contact the ADRN Call Center: 512-806-0800.

Monetary donations, in the form of financial funds, are needed at this time to help ADRN provide support to flood survivors. Funds will be distributed in the form of gift cards, emergency housing, emergency transportation and/or building materials to meet immediate and long-term needs. Gently used men's and boy's clothing, new undergarments, linens, towels, blankets and pillows, household goods, cleaning supplies, and toiletries may also be dropped-off at the ADRN Hope Family Thrift Store located at 1122 East 51st Street, Austin, Texas 78756. For more info, visit hopefamilythrift.org.

Austin Disaster Relief Network (ADRN) is a non-profit 501(c)(3) organization comprised of 165 Greater Austin churches and 4,500 volunteers. ADRN's network enables church members to organize, prepare, mobilize and respond quickly in the event of a disaster, large or small. ADRN's network of churches, volunteers, business partners, local agencies and community organizations generously provide in-kind donations, monetary gifts and additional volunteer assistance that enable ADRN to fund the rebuild/repair of survivor homes and provide immediate assistance to those in crisis. Since 2009, ADRN has brought emotional, physical and spiritual relief to more than 17,000 individuals, sponsored more than 2,300 families, and given more than $3.5 million in disaster relief funds. Learn more at ADRNTX.org.

To make a tax-deductible gift to support disaster survivors, click here.