Austin hosting public meeting July 19 on MLS stadium proposal for McKalla Place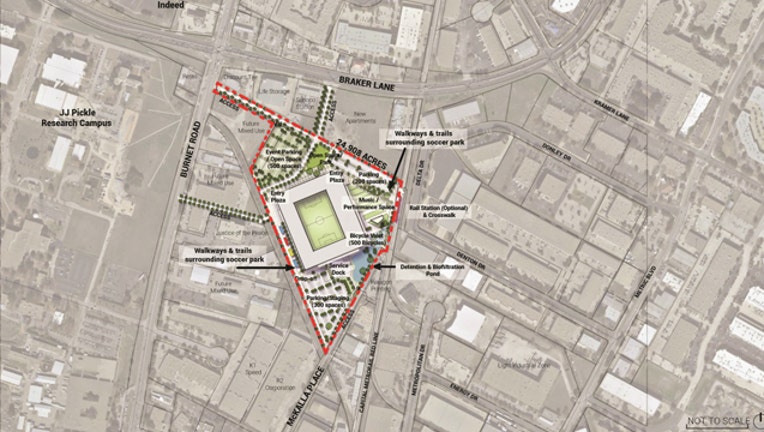 %INLINE%As part of a resolution approved June 29 to begin negotiations with Precourt Sports Ventures to build a Major League Soccer stadium in North Austin, the city is gathering public input on the proposal.
A community information session is scheduled for July 19 from 6-7:30 p.m.on the first floor of the Austin Central Library Special Event Center at 710 W. Cesar Chavez St., Austin.
The library has a parking garage that has free parking with validation and is also accessible by Capital Metro bus routes 3 and 803.
Feedback will be gathered from residents at the meeting about what community benefits are important to Austinites and will help the City Council determine what benefits should be included in any deal for an MLS stadium.
The council approved starting negotiations with PSV for building a 20,000-seat MLS stadium located at 10414 McKalla Place, Austin near the intersection of Burnet Road and Braker Lane.
A complementary resolution was also approved to allow the city to receive other development proposals for McKalla Place, including ones that include affordable housing and other mixed-use developments.
Two proposals were announced earlier in June for the site. A city representative confirmed the other proposals will not be listed online, but the public may submit an official public information request if they are interested.
More information is available at www.austintexas.gov/mckalla.
-
From FOX 7's reporting partner Community Impact.