Austin police chief named in Fortune Magazine's top 50 world leaders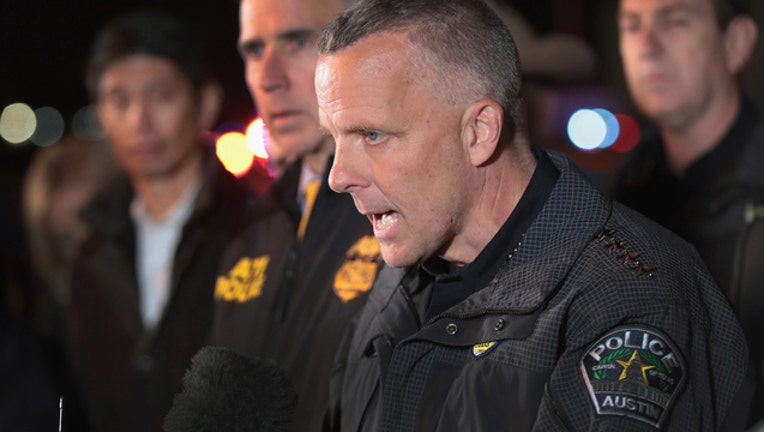 AUSTIN, Texas (FOX 7 Austin) - Austin police Chief Brian Manley made Fortune Magazine's sixth annual list of 50 of the world's greatest leaders.
Manley ranks 49th in the list, which cites that Austin has the third-lowest violent crime rate among the 30 biggest U.S. metro areas.
"He has made community collaboration a central focus, urging officers to forge ties with homeless people and with Austin's Latin American immigrant communities," the list said. "And he earned widening acclaim last year by keeping the city calm during a terrifying string of bombings."
The annual list features leaders in business, government, philanthropy and the arts and has such names as Bill and Melinda Gates (#1), New Zealand prime minister Jacinda Ardern (#2), Apple CEO Tim Cook (#14), actor and founder of the Michael J. Fox foundation Michael J. Fox (#22), director/producer Jordan Peele (#39) and Duke and Duchess of Sussex Prince Harry and Meghan Markle (#42).
To see the full list, visit here.