Austin woman shoots ex, breaks into Pflugerville home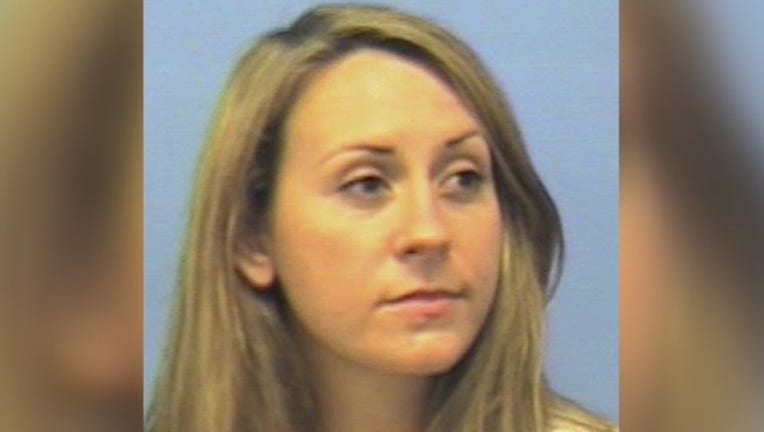 article
PFLUGERVILLE, Texas - After dropping off her three children in California, Katrina Weibel showed up at Texas Poker Supply to speak to her ex-boyfriend about an upcoming custody hearing, but when he refused to speak to her, police say she pulled out a gun, he ran and she shot him in the leg.
"I think she went there with the intention of killing him," said Sr. Police Officer Jason Hallmark with the Austin Police Department. 
Weibel's ex-boyfriend made it to a nearby business and called 911. A witness gave police her license plate number, which they tracked to a rental car company. The car had GPS on it, giving them a good idea where she drove after the shooting.
"She broke into a house that she believed was her ex's address and the homeowner came in, found her inside the house, had a one-hour long conversation with her and managed to escape the house without herself being shot," said Hallmark. 
Once the homeowner escaped, she called 911 to report a suicidal Weibel to authorities.
"This poor woman was put in a really terrible situation. I wouldn't want to be put in that situation myself. She was definitely a voice of reason and calm. She should be commended for that," Hallmark said. 
After speaking with the homeowner police knew they were dealing with a dangerous subject that didn't want to go to jail.
"She basically described a person who was fairly desperate and had kind of reached a finality in what she believed she was able to control in her own life and she was trying to take control in a way that most people wouldn't be able to understand or even fathom," said Hallmark. 
Weibel exited the home with a gun in her mouth, inching closer and closer to Austin police and Pflugerville police.
"We wanted to do the best we could to bring them into custody without there being any more danger to the public in general, so that became priority number one for us," Hallmark said. 
Pflugerville police opted to use bean bag rounds instead of bullets to disarm Weibel and take her safely into custody.
"She was taken to a hospital to be evaluated for any injuries she might have," said Hallmark. 
Weibel also underwent a psychiatric evaluation. She was then charged with aggravated assault with a deadly weapon and taken to the Travis County Jail.
Weibel's ex-boyfriend was released just hours after he was shot and is expected to make a full recovery.
Austin police said if you or someone you know is feeling frustrated, hopeless or overwhelmed, you can call victim services at 311 and they can provide resources to help.