Austin Yellow Cab driver, Navy vet murdered at Omni Hotel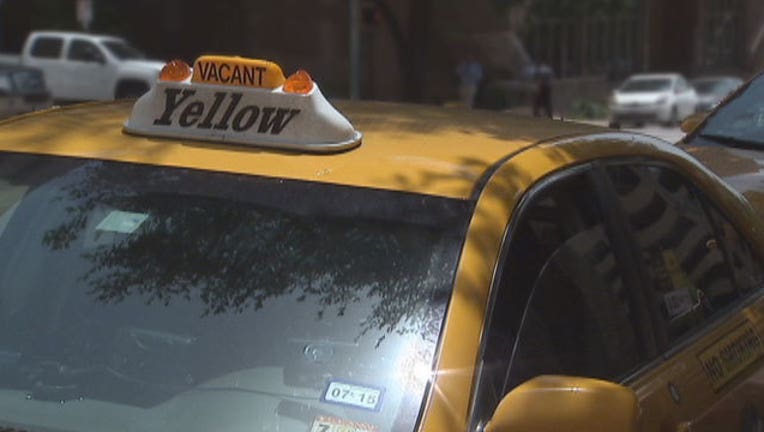 article
Cab drivers in Austin are mourning the loss of one of their own. Austin Police say Conrad Contreras, 60, was gunned down at the Omni Hotel early Sunday morning.
"We saw what was going on and then saw his cab," said Daniel Ogwu. Ogwu has called Contreras a friend for more than a decade. He feared the worst and prayed for the best.
"Everybody knows him. He's a people person. We don't know how to describe it. It's shocking and cold for every cab driver," said Ogwu. "He just had the heart to help. It's unbelievable."
 
Part of Contreras' routine included stopping at the Omni Hotel where he would pick up trips. That's where police say he was killed by Michael Holt, 35.
"I heard about seven or eight shots," said Peter who was checking out of the hotel Monday morning. "I was pretty frozen with fear because the shots sounded so close." Many of the hotel's visitors said the gunshots sounded like fireworks going off.
Two months ago Holt rented desk space at the Capital Factory. The business incubator is located inside the same building as the Omni Hotel. Capital Factory Founder Joshua Baer expressed his condolences for the victims of this senseless tragedy. In a statement issued to FOX 7 he said "I don't believe that this incident had anything to do with Capital Factory or any other members."
The scene played out in a matter of minutes from start to finish. APD officers arrived on scene and Holt started firing at them according to Assistant Chief Brian Manley.
"He then fired multiple shots around the hotel and at the officers who responded to the scene," said Manley. Officer Carlos Lopez fired the fatal round killing Holt. Lopez has been with APD for five years and is on administrative leave pending the investigation which is standard procedure.
"We don't have any information to lead us to this point to think that this was anything but random," said Manley.
"That's the million dollar question everybody is trying to put together. How did this happen? We just want more answers," said Ogwu.
Ogwu will remember his friend as a peaceful person who took great pride in his work getting people to and from their destinations safely.
"I haven't picked anyone up there. I'm close to him and I just can't find myself stopping at the hotel," said Ogwu.
"The entire Yellow Cab family is mourning for one of our most devoted and caring drivers, Mr. Conrad Contreras. We are heartbroken over the loss of our friend, Conrad, a man who went out of his way to help and serve others," said Yellow Cab Austin President Ed Kargbo in a statement.