Authorities searching for suspect in Oklahoma killings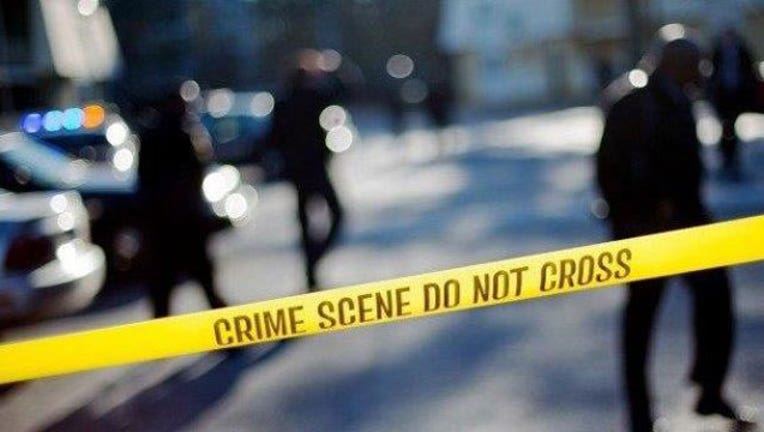 article
OKLAHOMA CITY (AP) — Authorities have been hunting for nearly two days for an Oklahoma man they say posted live videos to social media while running from police during a violent rampage that included shooting two police officers, armed car thefts, and killing his aunt and uncle, apparently attempting to cut off their heads.
Michael Dale Vance Jr., a 38-year-old man from Chandler, Oklahoma, is wanted on multiple charges, including two counts of first-degree murder. Police say he was last seen early Monday about 30 miles from the Texas border in western Oklahoma — 165 miles away from where the manhunt began Sunday night in Wellston.
The FBI is coordinating the search for Vance among several federal, state and local agencies and is deliberately being tight-lipped about the information that is released so Vance isn't tipped off to their efforts, spokesman Terry Weber said in a statement.
"This investigation is ongoing and any premature release of information regarding the apprehension efforts of Mr. Vance can negatively impact these efforts to safely apprehend (him)," Weber said.
The two police officers were shot and wounded as they responded to shots fired Sunday evening and exchanged gunfire with Vance in Wellston, about 35 miles northeast of Oklahoma City. The Lincoln County Sheriff's Office said one person was arrested, but Vance fled in a patrol vehicle. The officers' injuries weren't life-threatening, and both are expected to recover, said Oklahoma State Bureau of Investigation spokeswoman Jessica Brown.
Vance is suspected of later shooting a woman and stealing her vehicle at a mobile home park near Wellston, then driving about 8 miles to the mobile home of his aunt and uncle in Luther and killing them, Oklahoma County Sheriff's Office spokesman Mark Opgrande said.
Ronald Everett Wilkson, 55, had been shot and had stab wounds to his neck "consistent with an attempt to sever his head," Oklahoma County Sheriff's Deputy Michael Belanger wrote in an arrest affidavit. Valerie Kay Wilkson, 54, had similar neck wounds along with defensive wounds on her arms, the affidavit stated.
Investigators found a large knife covered in blood inside the home, along with a blood-stained shirt and two shell casings from a round typically fired from an AK-47-style assault rifle.
Opgrande said authorities also believe Vance filmed two Facebook Live videos documenting his run from police before going to the Wilksons' home.
In one video, a man wearing a backward baseball cap and a shirt that appears to be covered in blood says he's about to steal another vehicle and that it's "gonna be intense." In another, which seems to be filmed inside a second vehicle, the same man says: "Letting y'all know, look, this is real," before panning to a long gun on the passenger seat.
He said: "If you want to know what's up next, stay tuned to your local news."
Opgrande said Tuesday that investigators believe Wellston police shot Vance at least once Sunday evening, and that the bloodied shirt found at his aunt and uncle's home is the same one he is apparently wearing in the video as he complains, "It hurts."
Vance also is suspected of shooting a man in the leg in an attempted carjacking early Monday at a convenience store in Sayre, about 30 miles from the Texas border. Sayre Police Chief Ronnie Harrold said the man identified Vance as the man who shot him.
The arrest warrant for Vance also includes charges of an unauthorized use of a motor vehicle and possession of a firearm after former conviction of a felony. Court records show Vance has been charged in the sexual abuse of a 15-year-old girl in Lincoln County and has a court hearing Nov. 7.
The Oklahoma Highway Patrol said Vance is believed to be driving a silver 2007 Mitsubishi Eclipse with an Oklahoma license plate of 943LQQ. Vance is described as Native American, standing 5 feet 11 inches tall and weighing 212 pounds.
___
Follow Sean Murphy at www.twitter.com/apseanmurphy