Auto theft suspect tries to bury himself underneath storage container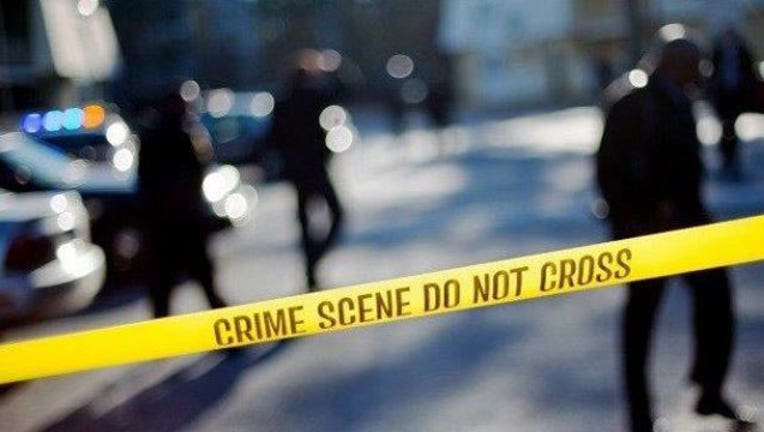 article
Today, Ridgetop Elementary School had to be placed on lockdown after a man stole a vehicle and tried to run in North Austin. The suspect buried himself under a storage container to keep police away.
The Austin Police Department says it's not uncommon for suspects to go through extreme lengths to flee a crime. According to the APD Chief's Monthly Report property crimes are up 4.7%  from this time last year.
Friday morning, a few Austin police officers were patrolling an area in North Austin, when they noticed a stolen car in a parking lot was unoccupied. A man and woman approached the car, and the man ran away after police tried to detain them.he woman cooperated while the man continued running and jumping fences.
Lt. Ken Hubbs with APD says, "It was really muddy and he dug himself in. We were able to confirm he was underneath there but he wouldn't come out. His body was shaking and we believe he was undergoing some type of hypothermia."
The suspect somehow dug himself underneath a large Conex (storage container). A Conex comes on the back of an 18 wheeler. Similar to what you'd see on a cargo ship coming across the ocean
            .
"Why he wasn't responding we didn't know so as this went on the need to go get him based on his medical needs was greater so that's why we called in AFD to help us out," Lt. Hubbs adds.
The man who had prior arrests was taken to the hospital without any injuries but at last check, he was unresponsive and shaking. As all of this was happening, Ridgetop Elementary, a nearby school had to be placed on lockdown.
Lt. Hubbs says this means, "Lock the school down, bring everybody inside, keep everybody inside, and don't let anyone come in or out until we tell them it's safe.
Lt. Hubbs says it's not unusual at all to see someone go through these lengths to avoid an arrest. "No not at all, we've seen it before. Getting stuck under a Conex is unusual but no it's not unusual for them to go through these extremes."
According to the Austin Police Department's Chief's Monthly Report, total property index crimes are up 4.7 %. This time last year there were 2,651 burglaries, thefts, and auto thefts. As of the end of October this year, there have been 3,384. The year total for property crimes in 2017 was 26,060. And already for 2018, citywide we've exceeded this number by more than 1200.
We weren't given details on the name of the suspect or whose car he stole on Friday, but police are reminding folks to stay vigilant. Being attentive includes parking with your wheels turned toward the curb and use your emergency brake. Here are more tips on auto safety from APD.