AVOID I-35: Major lane reductions scheduled this weekend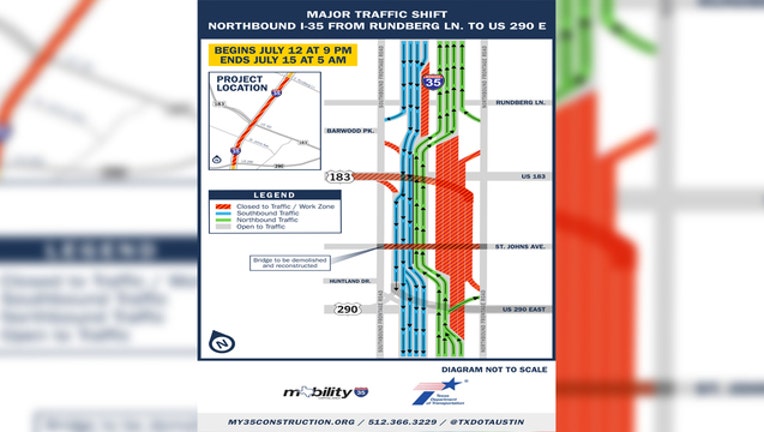 article
AUSTIN, Texas - TxDOT Austin is warning drivers to avoid I-35 this weekend.
Drivers on I-35 will see a shift and lane reduction between Rundberg Lane and US 290 East in both directions of the mainlanes from Friday July 12 at 9 p.m. until Monday July 15 at 5 a.m.
TxDOT says drivers can expect major delays and advises them to find alternate routes.
According to TxDOT, northbound I-35 will be reduced to two lanes and shifted west while southbound I-35 will be reduced to two lanes.
The northbound I-35 entrance ramp north of US 290 East, northbound US 183 flyover, and exit ramp north of US 183 will close. The southbound I-35 entrance ramp south of Rundberg Lane will also close.
The traffic shift was originally scheduled for late June, according to a tweet from TxDOT Austin.