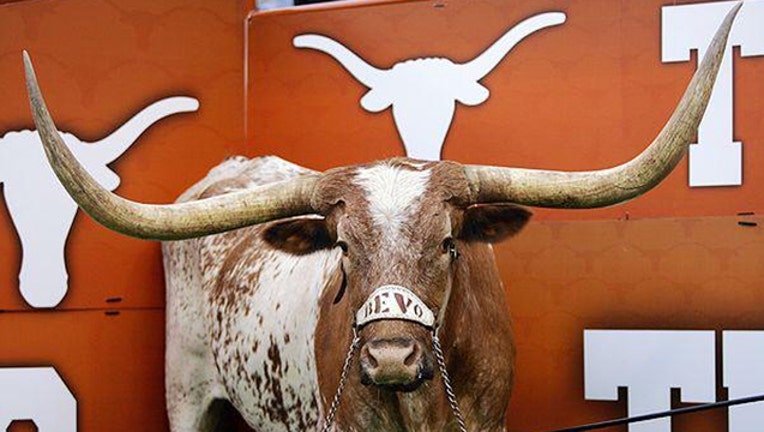 article
The University of Texas has announced that its mascot, Bevo XIV, has passed away in his sleep. He was recently diagnosed with cancer.
Bevo XIV had been resting at his ranch after being diagnosed with bovine leukemia. The university says that Bevo died in the company of his caretakers, John T. and Betty Baker, and his best longhorn friend Spike.
The Silver Spurs Alumni Association will lead the search for Bevo XV which will begin immediately. The timeframe has not been finalized but the university anticipates Bevo XV will be on the sidelines for the 2016 football season including Thanksgiving which will mark the 100th anniversary of Bevo's first appearance at a Texas football game.
More on Bevo XIV from the university here.