Bill to raise tobacco sale age to 21 goes before Senate State Affairs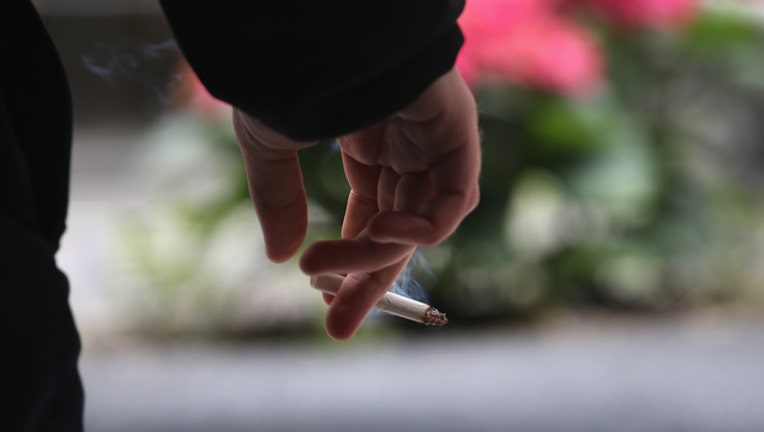 article
AUSTIN, Texas (FOX 7 Austin) - A Senate bill to stop the sale of tobacco to Texans under 21 will be heard Monday in the Senate Committee on State Affairs in the Senate Chamber.
Senate Bill 21, proposed by State Affairs Chair Sen. Joan Huffman (R-Houston), would raise the minimum legal sale age of tobacco and tobacco products -including e-cigarettes and similar products- from 18 to 21. 
The bill has bipartisan support in the Senate with eight other authors and three co-authors from across the state and is supported by Texas 21, a coalition of 85 public health groups and other organizations, including the American Cancer Society Cancer Action Network, the American Heart Association, the American Lung Association, the Texas Academy of Family Physicians and the Texas Medical Association.
Among those planning to testify are representatives of Texas 21 member organizations as well as those representing health, military and youth perspectives on the bill.
According to a release from Texas 21, about 95 percent of smokers start before age 21 and in Texas, 7.4 percent of high school students smoke and over 10 percent use e-cigarettes. The release said if current trends continue, nearly half-a-million Texas children alive now will die prematurely from smoking.
Seven states (California, Hawaii, Maine, Massachusetts, New Jersey, Oregon and Virginia) have raised the tobacco age to 21, along with at least 440 localities, including New York City, Chicago, Boston, and Washington D.C. San Antonio's own Tobacco 21 ordinance went into effect on Oct. 1, 2018.
In the House, state Rep. John Zerwas, M.D. (R-Richmond) introduced similar HB 749 in January and it is currently pending in the House Public Health Committee.