Boris Johnson calls Trump 'previous president'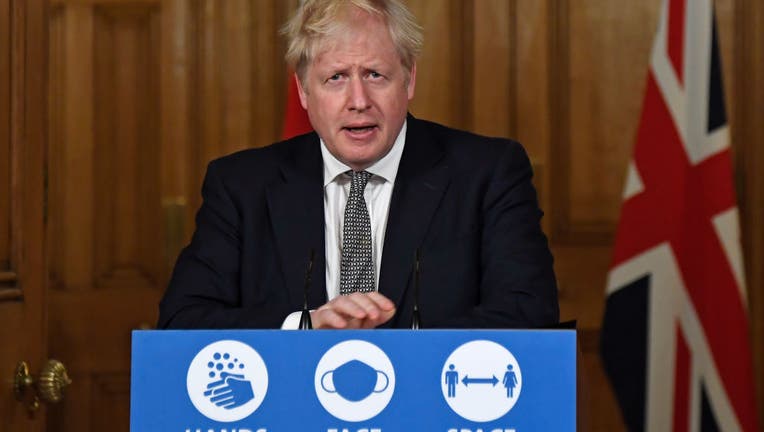 article
LONDON - British Prime Minister Boris Johnson has called Donald Trump the "previous president" of the United States and said it was "refreshing" to talk to President-elect Joe Biden.
Johnson has had a warm relationship with Trump. He congratulated Biden on his election victory in a phone call on Tuesday.
Johnson told British lawmakers on Wednesday that he and Biden discussed plans to "stick up for NATO and to work together in the fight against climate change" -- issues on which Trump and the British leader have starkly different views.
Immigration activists have renewed hope with Biden's victory
Johnson says it was "refreshing" to have that conversation and he looks forward to "many more."
He says he has had "a good relationship with the previous president" and it's "the duty of all prime ministers to have a good relationship with the White House." But he says he was "delighted to find the many areas in which the incoming Biden-Harris administration is able to make common cause with" British lawmakers.
HERE'S WHAT ELSE IS GOING ON:
Joe Biden is marking Veterans Day with a visit to the Korean War Memorial in Philadelphia.
The president-elect is making a brief foray out with his wife, Jill, to the memorial, where he is laying a wreath.
Biden's son Beau was a major in the Delaware Army National Guard and died in 2015 of brain cancer. Biden often spoke emotionally of his son's service on the campaign trail.
Jill Biden made military spouses and families one of her signature issues when Biden served as Barack Obama's vice president, and aides say that may be one of her focal points as first lady.
Biden otherwise is spending his Wednesday in private briefings with his transition team.