Bryan Kohberger case: Idaho judge seizes control of courtroom cameras in student murders proceedings
SEATTLE - Idaho District Judge John Judge, who is overseeing the quadruple university student murder case against Bryan Kohberger, granted the defendant's request to remove media cameras from the courtroom Monday – however, the proceedings will still be streamed by the court.
"It is the intense focus on Kohberger and his every move, along with adverse headlines and news articles, that leads the Court to conclude that continued photograph and video coverage inside the courtroom by the media should no longer be permitted," Judge wrote in a ruling published Monday.
The decision comes after months of anticipation in the highly publicized case.
"Friday's order states members of the media and public will not be allowed to record their own video, audio or take photographs of future hearings," Idaho courts spokesman Nate Poppino said in a statement. "However, during future public hearings a court-provided livestream will be available through Judge John Judge's YouTube channel."
Judge also denied a media coalition's motion to intervene in the case.
In his order, he accused the media of violating his requests not to exclusively zoom in on Kohberger's face and not to record before or after court is in session.
>> It's been 1 year since 4 University of Idaho students were murdered
"Additionally, defense counsel has raised continued concerns with video footage and photographs capturing private documents on counsel table. This is again in violation of the Court's directives," Judge wrote. "The State has also raised issues of vulnerable victims and witnesses being filmed during testimony. At this juncture, the Court has no confidence that directives to stop photographing or videoing during such testimony would be adhered to."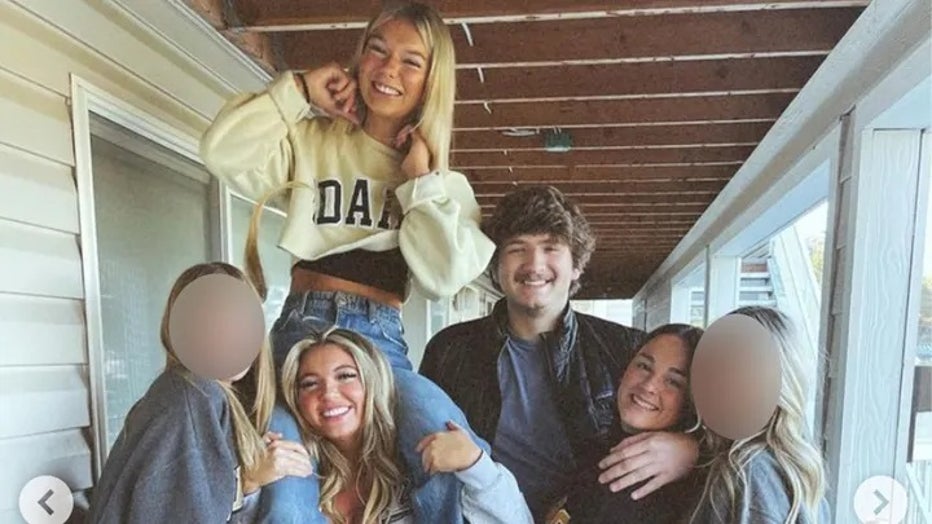 Ethan Chapin, 20, Xana Kernodle, 20, Madison Mogen, 21, and Kaylee Goncalves, 21, along with the women's two other roommates in Kaylee Goncalves' final Instagram post, shared the day before the slayings. (@kayleegoncalves/Instagram)
Kohberger is accused of fatally stabbing four University of Idaho students in a 4 a.m. ambush in the rental home where three of them lived – Madison Mogen, Kaylee Goncalves, both 21, and Xana Kernodle, 20. The fourth victim, Ethan Chapin, 20, was spending the night in his girlfriend's room and lived 200 yards away in the Sigma Chi fraternity house on campus.
All four victims had been stabbed multiple times. Some were asleep at the start of the massacre. Investigators say there was a knife sheath with the suspect's DNA on it under Mogen's body.
>> FBI returns to Idaho home where Bryan Kohberger allegedly murdered four college students
Kohberger, who turns 29 this week, was studying for a Ph.D. in criminology at the neighboring Washington State University at the time of the crime. He has a master's degree in criminal justice from DeSales University in Pennsylvania.
He declined to enter a plea at his arraignment in May. Judge entered not guilty pleas on his behalf on four charges of first-degree murder and another of felony burglary. He could face death by firing squad if convicted.