Burger King offers free Whoppers to people just fired from their jobs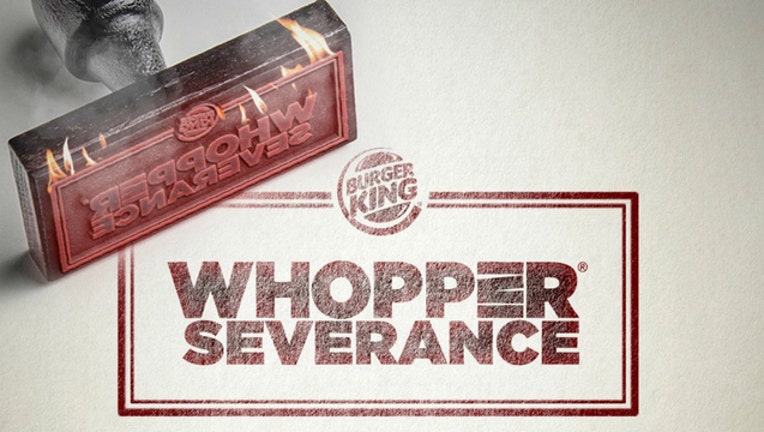 article
FOX NEWS - Who knew being fired could taste so good?
Burger King is offering customers who have recently been fired free Whoppers this week.
The fast food chain rolled out its "Whopper Severance" deal on Tuesday that will be in effect until Friday.
The burger joint offers those who have been recently terminated free Whoppers, but first they would have to "publicly confess on LinkedIn that you've been fired and want a free Whopper using #whopperseverance," according to its website.
After writing the message, a person will be sent a link in order to register for "the Whopper Severance package." The package, including a gift card to the restaurant, would be delivered to the person.
The fast food chain said it intends to distribute some 2,500 free Whopper sandwiches, according to Business Insider.