This company wants to pay you $2,000 to play 'The Sims'
Are you ready to finally turn your countless hours of managing virtual lives into cold, hard cash? Well, you might be in luck. 
Casino.org, an online gaming website, is embarking on a mission that would even make Bob Pancakes raise an eyebrow – they're offering someone $2,000 to play The Sims. 
No, seriously. 
"To rev up the excitement around a new, rumored expansion pack set to release this fall, we're putting on a contest to really get your sim-self excited about. You can now get paid $2,000 to play The Sims," casino.org said in a press release. "Yep, that simple."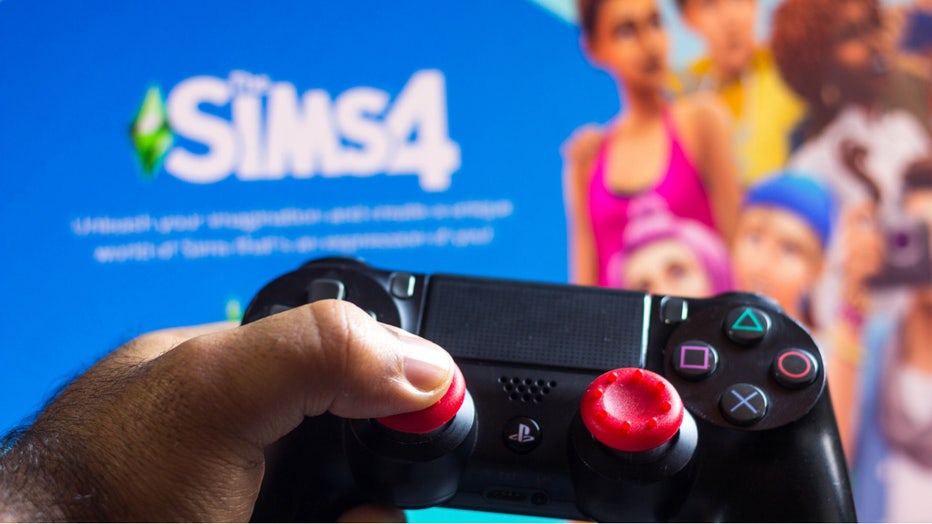 BRAZIL - 2021/05/17: In this photo illustration, a PlayStation (PS) controller and The Sims 4 game logo seen in he background. (Photo Illustration by Rafael Henrique/SOPA Images/LightRocket via Getty Images)
The gaming site wants the winner of the promotion to simply play the game "and do what you normally would do."
After applying and including some contact information, the winner will be required to download the most current version of The Sims 4. Then, they'll need to get the High School Years expansion pack, which will be reimbursed in addition to the prize money. You'll then become a "Simfluencer" or "Video Game Streamer" within the game and report back their progress until they've achieved "Mega-Simfluencer" or "Pro-Gamer."
And don't worry, they won't pay you in Simoleon. You'll get real money!
Click here for more information or click here to apply. Submissions open Nov. 5. 
RELATED HEADLINES:
Casino.org and this promotion are not affiliated with The Sims in any capacity.