Charlotte police officer helps out high school student with autism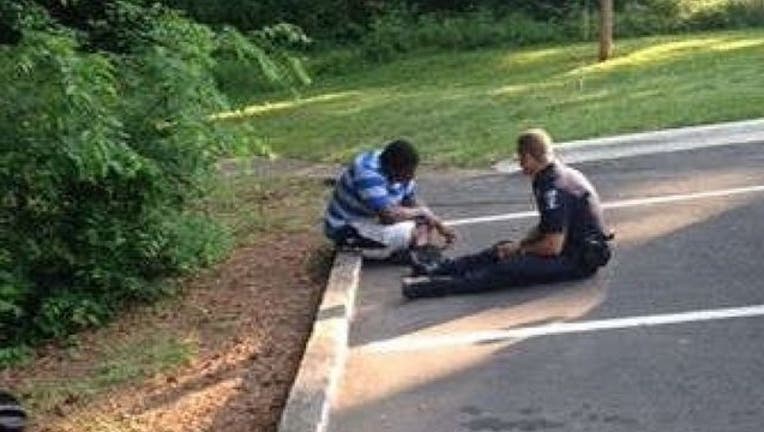 article
(FoxNews.com) - A Charlotte police officer's interaction with an autistic high school student Friday has gone viral and earned the officer some high praise.
Charlotte-Mecklenburg police officer Tim Purdy was called to a situation involving a student who left the school's campus and was thought to have been suicidal. Officials said the teen had a history of violent behavior due to his neuro-developmental disorder.
According to police, Purdy tried to build a line of communication with the student. He was seen in a photo released by the department sitting next to the young man and was able to talk things out. The student was also seen laughing with the officer.
Purdy was able to establish trust with the student and helped get the care he needed.
Read more on FoxNews.com.