Charmin revolutionizes toilet paper design: A game-changer in bathroom comfort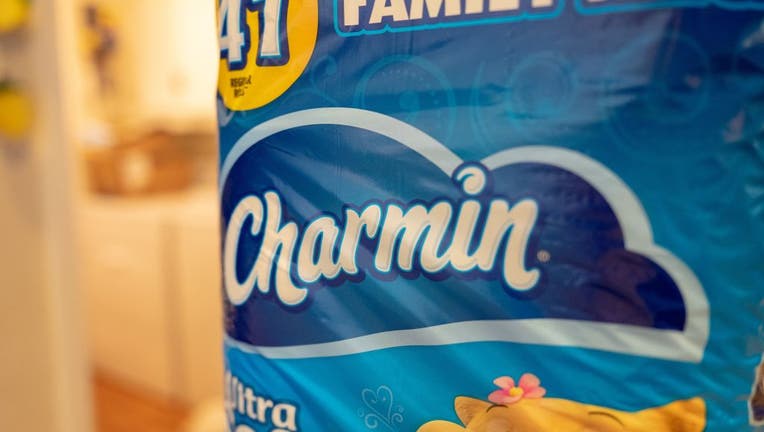 article
Charmin has announced a new design in its toilet paper for the first time in 100 years — and it's not what you think. 
The mega-brand announced on Monday, Oct. 2, that the Ultra Soft rolls of toilet paper will have a new perforation line. 
The easy-tear paper will have scalloped edges in an effort to give consumers a simpler and smoother tear, according to Charmin.
CHARMIN CLAIMS 'FOREVER' TOILET PAPER ROLL CAN LAST AS LONG AS A MONTH
The company's new "Smooth Tear" creation has been in the works for more than five years.
It will be incorporated in the Ultra Soft paper category, the company said.
Charmin's vice president, Rob Reinerman of Procter & Gamble, told FOX Business the company is excited to be "re-inventing" the square. 
"We are very excited about the launch of Charmin Ultra Soft Smooth Tear today because this is an innovation that the toilet paper category hasn't seen before," he said.
The idea came from customers who were having a hard time getting a clean tear when using the toilet paper.
Senior scientist at Procter & Gamble Gregg Weaver said in a media statement that users' top complaint for years has been an inability to get even tears in the paper. 
TOILET PAPER PRICES RISE AS PRODUCT SIZES SHRINK
"The uneven tear is a result of straight perforations that don't match the direction that consumers pull sheets and where the toilet paper is hung in the bathroom," he said.
CLICK HERE TO SIGN UP FOR OUR LIFESTYLE NEWSLETTER
Reinerman said the new edition aims to give toilet paper users a clean tear — every single time. 
"This is our first time in more than 100 years that we are re-inventing the square — and we can't wait for our customers to get their hands on it," he said. 
CLICK HERE TO READ MORE ON FOX BUSINESS
Charmin Ultra Soft Smooth Tear will be available nationwide this month. 
Read more of this story from FOX Business.