Chick-fil-A honors slain trooper, who was also a regular customer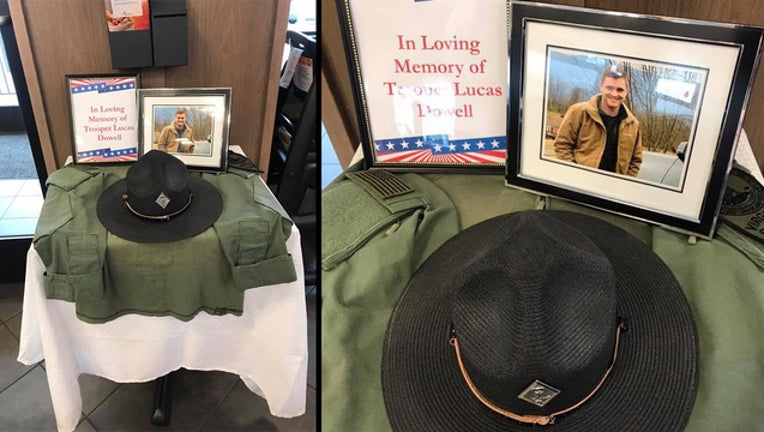 article
LYNCHBURG, Va. (FOX 13) - A Chick-fil-A restaurant in Virginia is honoring a fallen hero, who was also a regular customer.
The fast-food chain in Lynchburg created a memorial for State Trooper Lucas Dowell, who was killed in the line of duty earlier this week.
In a Facebook post, the restaurant said Trooper Dowell was a regular customer at their chain. They went on to thank him for paying the ultimate price.
Dowell, 28, was fatally shot while serving a narcotics search warrant. The suspect opened fire on the trooper and two other officers on Monday night. The man who was the subject of the investigation was killed in the shootout. 
Dowell was a four-year veteran of the department and is survived by his parents and sister.