Children's cat-killing contest in New Zealand scrapped after backlash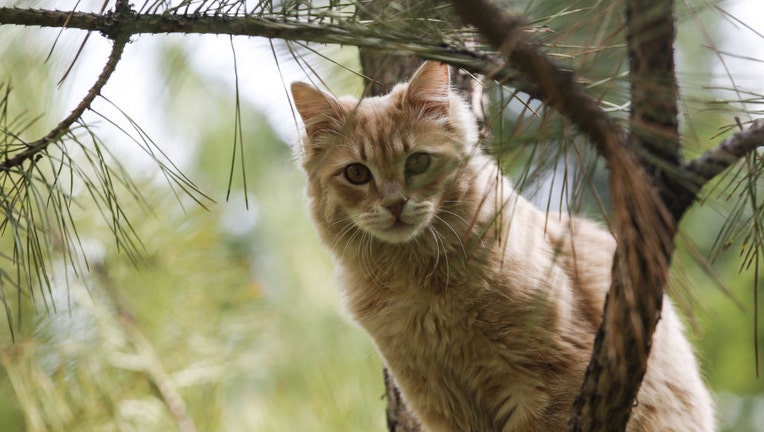 article
A children's hunting competition of feral cats in New Zealand as part of an effort to protect native species was recently canceled due to backlash over the event. 
The contest was part of the North Canterbury Hunting Competition, an event designed to raise money for the local Rotherham School teachers and pool upkeep in the Canterbury region of South Island.
Last week, organizers behind the annual competition announced a new junior category for children under 14 to kill as many feral cats as possible by late June for a top $250 prize (about $153 USD), according to multiple news reports, including the New Zealand Herald and the Guardian. 
Potential contestants were also warned that any children who produced dead microchipped cats, meaning they were a pet of someone, would have their entire entry disqualified, according to the New Zealand Herald. 
The children's feral cat hunting contest, which opened on April 14, prompted concern among animal advocates, including the local SPCA Canterbury – which said in a statement that it was "extremely concerned" about the event.
"It's not possible to tell the difference between a feral, stray or frightened domestic cat based on appearance, so there is a good chance someone's pet may be killed during this event," SPCA Canterbury said in a statement. "In addition, children often use air rifles in these sorts of event which increase the likelihood of pain and distress, and can cause a prolonged death."
In response, organizers of the North Canterbury Hunting Competition said on Tuesday that they removed the Facebook announcement of the event and acknowledged "concerns that were raised." They noted how "vile and inappropriate emails and messages had been sent to the school and others involved."
"Our sponsors and school safety are our main priority, so the decision has been made to withdraw this category for this year to avoid further backlash at this time," organizers said. "We are disappointed and apologise for those who were excited to be involved in something that is about protecting out native birds, and other vulnerable species."
Event organizers noted that all hunters are required to abide by New Zealand's firearm and animal welfare acts.
The statement received both critical and supportive reactions on Facebook, with many emphasizing the threat such cats pose to the native species of New Zealand. 
Feral cats have 'major impact'
Feral cats, defined as those that live in the wild, are not stray or owned and have none of its needs provided for by humans, have a "major impact" on native birds, bats, lizards, mice, and other species, according to New Zealand's Department of Conservation.
They can have the same appearance as some common, short-haired house cats such as tabby, tortoiseshell and black, the agency says. They can also grow to a much larger size than house cats "if conditions are favorable," though they don't live as long.
New Zealand's Department of Conservation says feral cats in the country are widespread and that it uses control techniques, such as poisoning, trapping and shooting, according to its website.
In neighboring Australia, officials have dealt with a similar, widespread issue for years. An estimated 700,000 feral cats are believed to live in urban areas, and up to 5.6 million are estimated to live in the bush after widespread rain.
The cats are believed to kill more than 1 million native birds, and 1.9 million reptiles across Australia every day, according to research published by the Australian government.
In 2015, Australia said it aimed to kill 2 million feral cats by 2020 out of concern for its native species. 
This story was reported from Cincinnati.