Chipotle honoring nurses with free food today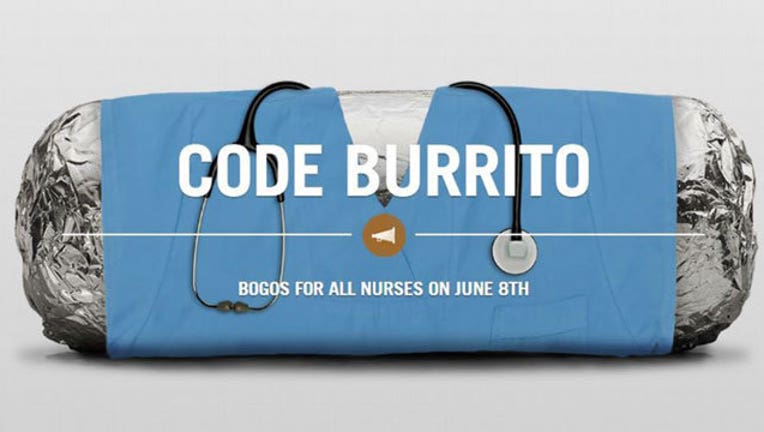 article
Do you take care of others for a living?
This Wednesday, Chipotle wants to take care of you.
To celebrate Nurse Appreciation Day the Mexican Grill is offering a buy-one get-one food deal to any nurse who can present a valid hospital or medical office ID at any restaurant location in the U.S. If you buy one burrito, burrito bowl, salad or an order of tacos, get a duplicate for free. The offer is valid from 3 p.m. local time to close.
According to the fine print, the deal is available to all types of legally registered nurses (RN, NP, CRNA, CNS, CNM, LVN, CNA, and local equivalents).
Is the company trying to woo back hospital employees who could have cared for sickened customers during the E.coli scare?
Chipotle has been on the rebound since multiple food safety scares affecting 60 people in 14 states who became sick with E. coli infections, and hundreds of other customers were sickened by salmonella and norovirus. In April, the burrito chain said it had given away coupons for 9 million free burritos. 
Read more on FOX NEWS.