City leaders outline severe weather response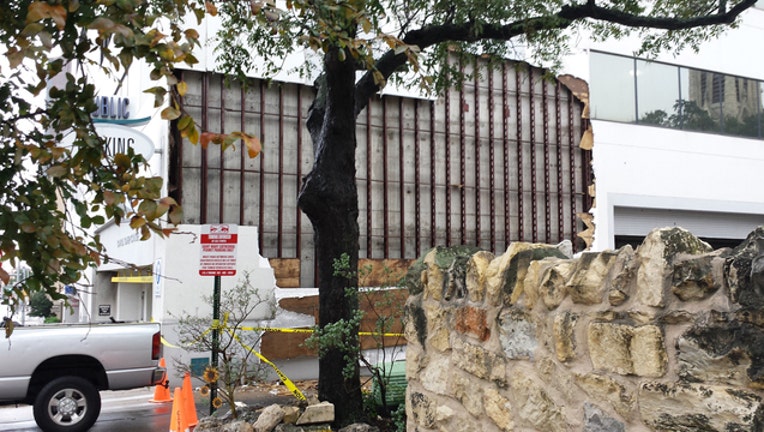 article
The following information comes from Austin/Travis County Emergency Operation Center...
Austin Mayor Steve Adler and Austin City Manager Marc Ott  announced that the City of Austin is in the process of managing the severe flooding event affecting Austin and Central Texas.
Emergency crews have conducted rescue operations and evacuations in a number of areas, with a majority in the South Austin and Onion Creek areas.
The flood gauge at Onion Creek at 183 is 38.7 feet, a foot below the 2013 Halloween Flood, with levels currently receding.
"We are working tirelessly to address all the weather related issues, as well as preparing for additional impacts likely to arise before this weather emergency is over," said Austin Mayor Steve Adler.   "Everyone should stay indoors, avoid unnecessary travel, and allow our emergency responders to do their jobs to keep us safe."
Based on current projections from the National Weather Service, there is likely to be two additional rounds of thunderstorms, with two or more inches of rain forecast tonight into early Saturday morning.
"If you're in an area that has been evacuated, or in an area at risk of flooding, we encourage you to stay with friends or family tonight," added Mayor Adler. "With already-saturated conditions, even a few inches of rain can pose a risk." The City of Austin has opened Dittmar Recreation Center, 1009 Dittmar Road, as a shelter for those without other options overnight.
"The safety of our residents and community is our primary concern," said Austin City Manager Marc A. Ott. "The Austin/Travis County Emergency Operations Center is fully staffed to bring all of our regional responders to the table to help us manage this weather emergency in a coordinated way."
Information provided by the partner agencies within the EOC indicates:
The majority of low water crossings in the City of Austin are currently closed due to flooding.
The Austin Fire Department, with assistance from regional public safety partners, have assisted with dozens of water rescues.
The Austin Police Department has 70 officers working in storm-impacted areas of Southeast Austin.
U.S. 183 and Highway 71 near the Austin Bergstrom International Airport has re-opened.
Travelers can expect delays and – in some cases – flight cancellations due to earlier runway closures and air traffic control operations.
The Dougherty Arts Center and most Austin Public Library branches are closed today except for the Faulk Central Library, the Austin History Center, and Recycled Reads.  The Ruiz branch is likely to be closed Saturday and Sunday, too.
The Emergency Operations Center will remain activated through the night to monitor conditions and respond as needed. Residents are asked to monitor weather reports on local media outlets and at www.austintexas.gov and City social media accounts for regular updates.
The City of Austin has established austintexas.gov/help as an information hub for residents impacted by the floods, wishing to donate, or to volunteer. Information will be posted as it is available.