City of Austin lifts ban on drones after hobbyist and business owner speak out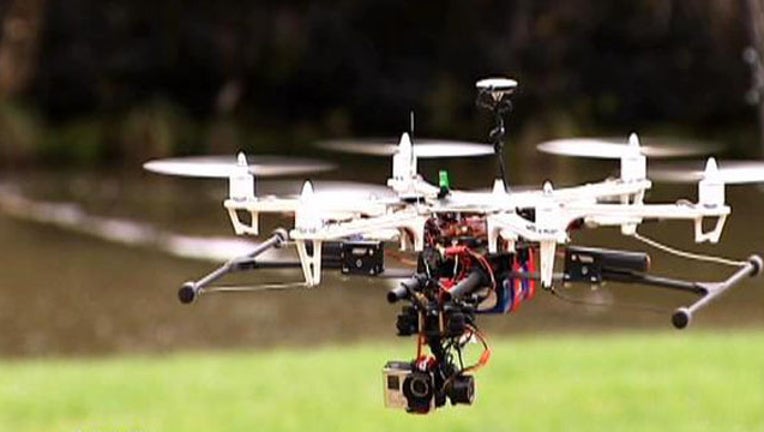 article
AUSTIN, Texas - If you start to see more drones flying around, don't be alarmed.
The City of Austin has lifted a ban on them in the city's limits.
Henry Wurzburg is like the many people who relocate to Austin, he embraces technology.
He was punished for flying something he enjoys, his toy drone.
"I was given a warning citation and told to cease or my property will be confiscated," said Wurzburg.
Austin Police issued the citation under a violation of City Ordinance 13-1, which prohibits drones or any remote-controlled aircraft. According to Wurzburg, police overstepped their boundaries.
"In its paragraph it says police are not to interfere with model aircraft unless they're specifically directed by air traffic control," said Wurzburg.
Wurzburg would not be the only person to cause an uproar over the ordinance.
"HobbyTown north and south here in Austin sold over 3,000 small drones for Christmas this year. Fry's sold thousands of them, and all the other retailers in town combined probably sold ten thousand or more," said Youens.
Robert Youens says Wednesday night he got the call he was waiting for.
"9:05 pm last night surprised me, I got a call from David Douglas and the City of Austin's no longer going to use 13-1," said Youens.
What was intended to be a cry to the city council to allow drone use, turned into a celebration for hobbyists, at Thursday's meeting.
"It was clear that it was an overstep," said Youens.
"It's a big relief that I won't be stopped and threatened with confiscation of my private property," said Wurzburg.
Private property that Wurzburg says he can now continue to enjoy with peace of mind
"During the week I can go fly through the trees, underneath the trees, and play around."
"Austin is a tech town that loves drones," said Youens.