Cold front sparks potential for severe weather in Central Texas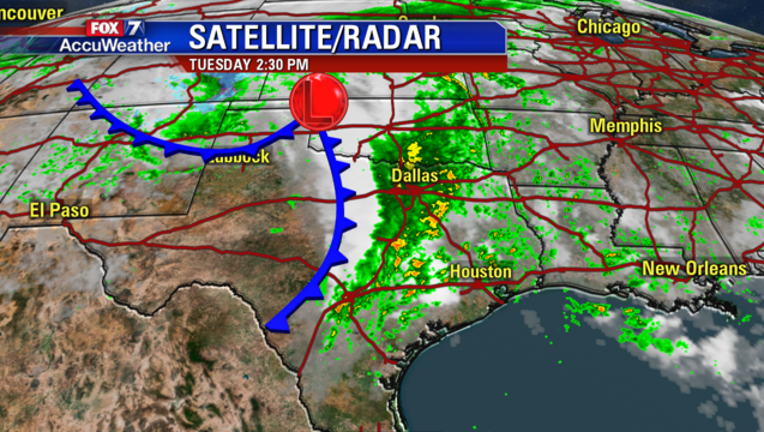 A cold front moving into Central Texas will spur widespread showers and storms. There will be a slight risk for severe weather across much of the region. Severe storms have the potential to produce damaging wind gusts, hail, and isolated tornadoes. 
Storms will track east across the FOX 7 Austin viewing area through sunset Tuesday.
Along with the threat for severe weather, localized flash flooding will be possible in stronger storms. Luckily, the fast-moving nature of the thunderstorm activity with hamper the potential for widespread flash flooding. 
Behind Tuesday's cold front, fall weather will return to the area. Lower humidity will yield mostly clear skies Wednesday through Friday, along with cool mornings, temperatures in the upper 50s and low 60s, and mild afternoons with highs around 80 degrees.
Another round of rain will be possible during the second weekend of the Austin City Limits Music Festival as leftover moisture from Hurricane Sergio in the Pacific Ocean moves across Mexico and into Texas. 
Behind the rain, a more potent Arctic front arrives Sunday night. This results in daytime temperatures early next week in the low to mid 60s with nighttime lows in the upper 40s and low 50s.