Community help family with 7 adopted children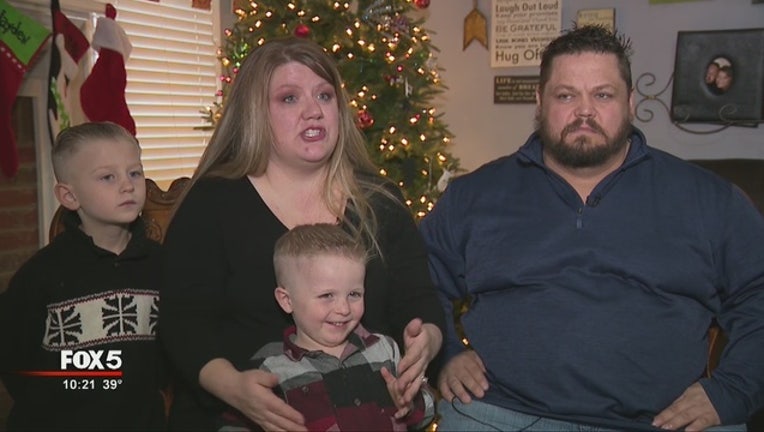 article
DALLAS, Ga. (FOX 5 Atlanta) - As if the holiday season isn't chaotic enough, imagine having seven children. That's what one Dallas family has done with a little help from the community.
It is pure chaos in the Logan household and they said it is great! Meet Candice and Larry Logan and their seven adopted boys: Isaac, Jayden, Isaiah, Elijah, Ezra, Benjamin, and Gideon. The oldest boy is 10, the youngest is only 3 years old.
The Logans have been married for 20 years and always wanted children. Their wish came true a few years ago.
All seven boys are adopted from Larry's side of the family.
They are by blood cousins but now brothers. Getting an instant family has not been easy and the Logans are making it work on one income, but the family van is acting up. They have tried to patch it up and make it work but recently Candice's brother-in-law saw how much trouble they were having and started an online fundraising page without telling her.
But Candice is honest, the family does need a new van and adds the outpouring of support and financial help has been a blessing.
The Logans said they are blessed thanks to the community and God's love.
Anyone who would like to help can go to gofundme.com/xzvet2-reliable-vehicle-for-family-of-9.