Congress gearing up for vote on Harvey aid next week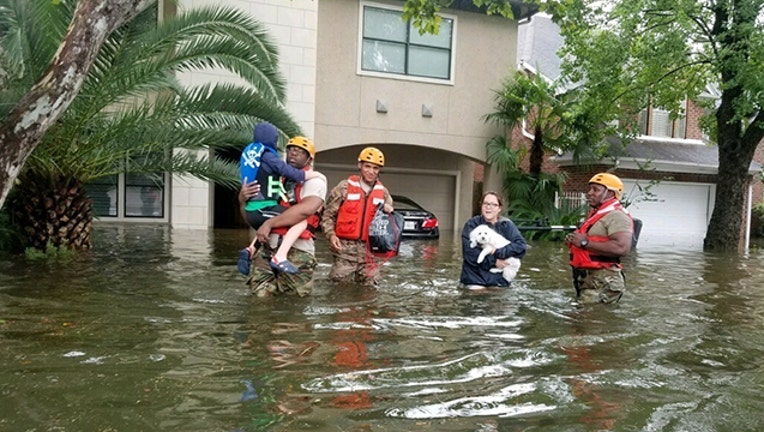 article
WASHINGTON (AP) - Congress is gearing up for a vote as early as next week on a multibillion-dollar down payment on relief aid for Harvey.
White House and congressional aides said Thursday an emergency request to replenish rapidly shrinking aid reserves is coming from the Trump administration within days and that votes in both the House and Senate would quickly follow.
Members of the Texas and Louisiana delegation are pressing for immediate action when lawmakers return to Capitol Hill next week from their summer recess, and they have pledges from top GOP leaders such as Majority Leader Kevin McCarthy, R-Calif., that the House will quickly respond. McCarthy told lawmakers from Texas and Louisiana on a conference call late Wednesday that "we are with you."
The Federal Emergency Management Agency is spending existing disaster aid reserves - just $2.3 billion as of Wednesday - at a high rate.
"The president has made very clear that he is here to help and has made very clear he will do what is needed whether it is to implore Congress next week to come up with the funding for those who are affected," White House counselor Kellyanne Conway said Thursday on Fox News Channel's "Fox & Friends."
One concern, however, is that the government's cash reserves are running low since the nation's debt limit has been reached and the Treasury Department is using accounting measures to cover expenses. Billions of dollars in Harvey aid are an unexpected cost that at least raises the potential that Congress will have to act earlier than expected to increase the government's borrowing authority.
The initial aid money would be a down payment for immediate recovery efforts - to be followed by larger packages later on. It will take weeks or months to assess the full extent of the damage and the needs.
Houston Democratic Rep. Sheila Jackson Lee has already said it could take an aid package of $150 billion to handle the disaster.
It's not yet known how much money the administration will ask for in the initial request, but congressional aides expect at least enough money to carry out relief efforts through the Sept. 30 end of the budget year.
Hurricane Katrina in 2005 is the largest disaster the nation has faced, with recovery costs of $100 billion, according to the Congressional Budget Office. Superstorm Sandy in 2012 was followed by a $54 billion federal relief effort.
Another aid installment seems sure to be added to a temporary government funding bill.
The call Wednesday night included federal officials from the Department of Homeland Security. They say the full scope of damages might not be known for weeks or more. For starters, the flood waters in Texas and Louisiana may take weeks to recede.
No specific dollar figures or timing was discussed, according to a House GOP aide who was not authorized to be quoted by name discussing details of the private conversation and spoke on condition of anonymity.